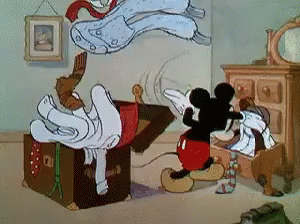 Well we did get to see Remus this weekend albeit I had to walk out in a rainy field to give him carrots. So win win even if we got slightly soggy walking out to him.
Otherwise it was a weekend of packing, tossing, and getting things straight here. Mark is now back in Memphis but it was so great having him around all weekend even I did work him like a dog. LOL. Friday picking him up at BWI was fun (not). it took me 2 hours to get there (normally an hour and half) and 3 and half hours to get home after picking him up. Ahhh Memorial Day traffic. What fun!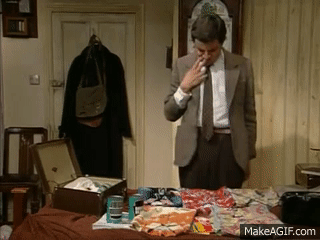 We did manage to go to a friend's house on Memorial Day so we had some down time. But otherwise it was work work work work! Poor Mark it was so great to see him again and hang out with him but I do think he was ready to go back to his real job LOL!
Except for clothes and dishes and a few odds and ends we are mostly packed. I do need to get a few more things done at the house but I am going to head to Dad's on Sunday to do a few things down there for him and come back on Wednesday (Sorry Remus I swear I will ride again one day LOL this weather is not looking like Sarah and I are ever going to get out again to FH! RAIN RAIN RAIN/CLOUDY HUMID AS HELL/RAIN RAIN RAIN.UGH.)
I will head back up here next Wednesday to finish up last minute stuff and the movers come on the 12th (Gulp). Crazy times are upon us. I keep reading everyone's blogs to get some horse content since I have so little going on here. Keep on riding you all! 🙂
In other news, Gretchen's lump we had a cytology done on came back as cancerous. 😦 It just popped up a few months ago and we had it aspirated and it showed a lot of bacteria so my vet put her on antibotics for a couple weeks but then we sent it out and yep its the bad stuff.  We don't think it  has spread at this time and they are supposed to get me quotes for removing it. She thinks it is small enough that they can just put Gretchen under IV Sedation to remove it. Fingers crossed again (Sorry guys I do nothing but ask you to do this).  They do want to a chest xray first to check her lungs and heart in case it has spread. Her blood work is fine so we are hopeful.
History on Gretchen in a nutshell? We have no idea how old she is! She could be 10 she could be 15 she could be 19 LOL. The rescue found her trotting down the road a few years back. Her eyes are horrible from dry eye, she had no hair when I adopted her, she has very few teeth due to the rescue having to remove most of them. She is the best dog though and I can't believe someone just dumped her. We love her to pieces. And I have lost three other schnauzers to cancer and/or other issues known to schnauzers so I know the breed's health issues. But we shall see. If we can make her happy and comfy and extend her life a bit without causing her pain we might go for it if it is not too pricey (I know Mark is reading this going NOOOOO! He likes to fuss but he loves the dogs too).
The cells in the lump are either necrotic (hence the bacteria) or cancerous but she thinks if she takes it off the prognosis could be good. We aren't sure if it is a sarcoma or what (I did a quick google look and that looks pretty rare in dogs). Anyway more info to come but keep positive thoughts for Gretchen. Before we found her her life pretty much sucked so we are determined to keep her happy for as long as we can! One thing for sure, she landed on her feet when we went and adopted her! 🙂 She is the 2nd older schnauzer I have adopted and the first one I barely kept a year before he came down with cancer. 😦 I have had Gretchen almost 3 years and hope for many more years if possible. Hug your dogs for me today!