We just had our third lesson in three weeks. We are on a roll. Except, now we aren't. I go away next week. BOOHOO. There is a show the week after next that I will enter and we will wing it and go. That should go well. It better freaking cool off some by then! Or we better get some rain.
Today was another good lesson, I got there earlier than before but it was already hot. Everyone was so dulled by the heat. I didn't even want to ask anyone to take photos or video. Maybe once it cools off. But we all laughed a lot and kept things simple. We didn't do a ton of work but what we did, Remus was pretty darn good. NO BUCKING either way at the canter, who is this horse? Also after jumping a few jumps around the ring (steady and small we kept them), we did three jumps in a row to finish up (cross rails but still three in a row!!) and we met each one perfectly (except for a slight right drift which me in my daze, with sweat dripping into my eyes, I didn't notice till we were over the fences!). Yay me? Whatever, we got over them. With no help from me!:)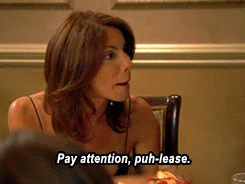 Both of us were soaked in sweat so we called it a day. No need to school him to death. Also we haven't had rain for over four weeks so the ground is getting hard, even a nice riding ring. No need to beat his legs to death either.
But essentially Remus is being so good for hauling in, riding, hosing off, and taking him home. He is a damn pleasure to be around.  He likes seeing all the horses there but where he would scream when he left places up North, he doesn't do that anymore. MAYBE HE IS GROWING UP? At 16? It could happen right?
Happy Friday all!! Stay cool (if you are in the furnace known as the south). UGH. I will be over here with my head in the freezer.