So I am going off on a tangent now. No real horsey updates except Remus and donkeys are all doing fine (separated from each other by 20-30 miles as Remus prefers it) and nothing is going on here at home except for my dog fence is being finally put in as I type. (YAY!).
So let's talk what kind of meals and/or meal kits you all are doing in this time we are at home. (I am ignoring the fact that parts of TN are opening up I am still staying home when I can as much as possible and except for take out once or twice a week, we are cooking at home still).
I have used Blue Apron and Hello Fresh before. I ended up swapping to Hello Fresh after Blue Apron and FedEx could NOT find our house three times in a row once we were in TN. Yes, let's not dwell on that. I haven't used Hello Fresh for months but now I am tired of figuring out what to cook on my own (Mark is kind of useless with this, love ya, honey). I have been using Imperfect Foods to get some fruit, produce, meat etc. but even though I liked what I got I am not thrilled with the packaging. Way too much cardboard and I have had to be credited three weeks in a row for damages (they literally throw in a HUGE icepack in the box which melts and all the fruit, veg, meat, etc. are in there being tossed around with the wet ice pack). My asparagus came all broken in half the other day and an apple was torn into three pieces another time.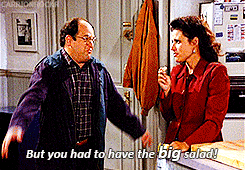 It is like getting a big tossed salad you did NOT ask for. So I am skipping that box from Imperfect this week. I am toying with starting Hello Fresh again but then thought I would ask you all how are you doing  your meals? Those of you who literally have a whiteboard up with a month's worth of meals planned out and stuff in your freezer ready to serve along with a list of homemade recipes at your fingers, please do not comment. I admire you but will never be you. Thanks anyway.
Those who are scrambling to make good meals with what you can find, those are the people I want to hear from. Do you have meal kits you are using now? If so which ones are they? Any bad ones to stay away from? Let me know!! Pretty please! Anyone have any codes for  new ones I haven't used? I have Hello Fresh and Imperfect coupons or codes if anyone is interested and am happy to share with you. Gofugyourself has another chat going on this time about meal planning as well if you are bored.
Lastly, just a couple more donkey photos to make you smile. Because we all need donkey photos. Happy weekend to all!!