As most of you know I sold my trailer right at the beginning of the pandemic shut down/crazy world shit. A guy pulled up to look at it and offered me cash on the spot. I think this was March 16th as we were not shaking hands even then and we stood our distance. They love the trailer and I got a fair price for it (it needed new tires and some other odds and ends). Meanwhile I haven't bought a new one. Yet. Looking for a bumper pull two horse with dressing room. It is on my list to find one soon. I can only find slants nearby so who knows what I will end up with.
AND I sold my saddle this week. YES I did. This is pandemic purging at its finest! The reasoning? I really really need the 18 inch not the 17.5 inch I have been squeezing my ass in to ride in each week. I reached out to someone who had been looking on Facebook (Emily turned me onto the Stubben sale Facebook page so this is REALLY her fault,yes I am going to point my finger at her and blame her…) and the buyer was actually in Arkansas so we arranged to meet on Monday and swapped money for saddle (I took the cash home and she took the saddle home) and she tried it on both her horses and it is a YES she is keeping it. So that is done.
Meanwhile. I have no saddle. WHOMP WHOMP. So I know what I want. I want a 29 inch Stubben with a 18 inch seat. I do love the Optimum Zaria monoflap which is what I had so I hope to find one of them (or maybe a different Stubben, I sold my girth with my saddle so don't need to worry about that right this second). But I didn't want to buy it outright without selling mine first. Well that happened. I have cash to spend. So I am on the hunt for a trailer AND a saddle. I am either really really savvy or batshit crazy. Who knows. (All of you shut up I know I am batshit crazy no need to say it!) 🙂
The best thing is the person who bought my saddle, events. And has a trainer in Arkansas. Which is like 2. 5 hours give or take from me. SO yay. I could haul down there once in a while for lessons (ONCE I get a trailer and saddle that is). Baby steps people.
Where Remus is boarding, I can borrow a saddle for my lesson this week. They have plenty. But I definitely need to get looking. And for five seconds I was like…I CAN BUY ANYTHING. But no. I don't want to get on the saddle shopping bandwagon. That was hard. And crazy. So no I am going to stick with Stubben. I think. Hahaha
Anyone else have this purging problem? Just me? Please tell me it is all going to be okay and it is not just me. Oh and I signed up for the CT. With no saddle. Or trailer.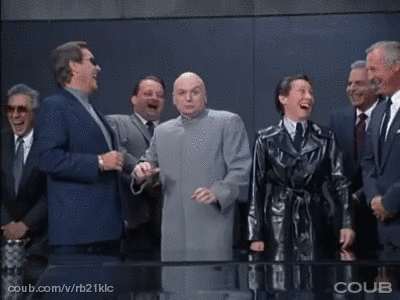 Anyway that is my week so far!! How is yours going?