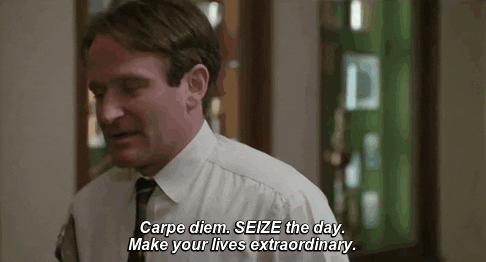 What a cool title that Leap of Faith would have been for jumping cross country or something. But no I am talking about a different leap of faith we are undertaking here.
As everyone knows by now, Mark has been in TN for almost a month now. I am still in DE killing myself with my job (seriously Thursday was a 10 hour work day that about wiped me out). This is my busy time at work no matter what, I am working on the program for our conference in July and we are also moving out of our building in the next few weeks at work oh and I am moving out of my house. So busy, thy name is Michele right now. At work we are going through files that are 30 years old or older. Crazy crazy crazy. At home, I have had a handyman here at our house in DE for 3 days in a row and my dogs are not happy to go to daycare each day.
I took off Tuesday afternoon to ride and this was payback just trying to play catch up since then at work. I am pretty sure I got over 50 emails on Thursday (I did not count them because A) I was busy and B) my computer chose that time to slow to a crawl while I edited in Adobe. So fun times were upon us. Not.
ANYHOO, Mark has been looking and looking at houses and finding squat. Every possibility except the one I shared with you all a few weeks ago (and neither of us could commit to that one) has not been the right one. Four acres and a barn (four acres on the side of a hill with woods and a lean to) Or 3 acres no barn, you get the gist of it all. And usually the houses haven't been suitable either. He saw three houses one weekend and neither were even close to being represented as what we thought they would be, Agents said oh yes you can have horses..um no you can't after they (our realtor and Mark) saw it. But bless his heart he keeps looking. I even told him last week let's start looking closer to your work and just get a traditional house. With no barn and no extra land. Just a house.
Well lo and behold last week he sent me another Zillow listing. I have to tell by this time i was tired of looking at crap. A month is not a long time to be looking but seriously the inventory is so low there and stuff sells so fast it is not even funny. I did not want to be living in an apt longer than short term with two dogs for sure.
SO I opened up another email from my husband and saw this…..
Now it was in an area Mark had looked at houses the previous week and did not like. But it was in a different area of that county. And the houses were nice. He did a drive by on Saturday and he went and saw it on Tuesday. While I was cross country schooling. And he texted me as we were loading up to go home saying this is a very nice area. Then he called me later and said I like this place. I first thought someone had kidnapped my husband and put a clone in his place.
SO then I had to talk to him on the phone and hear all about it. Now realize I have not actually set foot on this property. I am still in DE and no heading to TN till June probably. This is where the leap of faith comes in. But I trust my husband and I know he knows what I want. So he was like I think we should make an offer on it….and the most amazing thing? The next day he STILL thought we should make an offer on it. My husband's decisions can swing like a pendulum. So the fact he still liked it was unreal.
Backing up to give you a short snapshot of the history of this place: the person who owns it really hasn't lived in it since she bought. Lots of family drama, sadness etc. But our realtor ended up getting the story straight and bottom line her daughter and her family have been living there since 2015 but they are moving to Nashville and this woman doesn't want to live there….so she put it up for sale last week.  It has had a lot of showings (A LOT) but no offers. But now it does have an offer and they accepted it…wait for it….it's electric…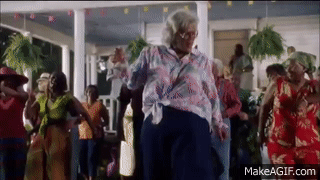 AND IT IS OUR OFFER!
Now as Roaming Rider knows….there is still a long time to get through inspections and other things and remember our debacle of the person up here in PA pulling out of our sales contract. But we are moving forward. And being positive.
Oh yeah…take a peek…
Yes that is a barn. A barn that was built in 2015 before this owner bought the farm because the original owners had a tree fall on it and the insurance replaced it. It is not just a barn but it is a very nice barn. With nice stalls. I don't even think horses have been in but if they have you can't really tell. AND GET this. The property is fenced for horses. And seven acres. Surely I jest? NOPE NO JESTING HERE…
Please cross everything you can cross that the inspections don't show up anything too horrible and this goes smoothly for us.
Again all fingers and toes crossed. Thanks!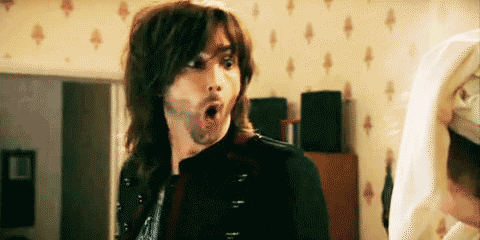 I have a feeling this roller-coaster is about to get faster and do the upside down loop. I am buckled in and ready to roll. We asked for a closing for June 15th (yes we are insane). They accepted it. Mark has to travel next week for work so the inspections wont be till the following week and then Mark comes home for the weekend for Memorial Day. Crazy times are upon us! ROLLER-COASTER, I tell you!
I hope everyone's week has been quieter and more calming than mine…thanks for all the help this week from a few of you who knew about the farm due to me texting/emailing and saying What DO you think? I appreciate you all so much for keeping me from jumping off a bridge (still hate heights) or walking in front of a train….
Meanwhile Amanda has her priorities straight and is designing her fave buckskin (yes this would be Remus) his own custom bonnet. She is horrified I don't have one besides the Minion one which I forgot I had this past week, Sally would have laughed hard if I had ridden up to her in that.  Great, go for it Amanda, just tell me when and how to pay for it LOL!
Happy Weekend! TGIF!