Happy Memorial Day all. If you are like most of us you have a long weekend ahead and if you are like me you took today off too! My job has been crazy stressful the last few weeks and as I mentioned before we are moving out of our building in the next few weeks with a new tenant coming in and all the stress there combined at work with stress at home is killing me. BUT I have the next four days off. And I am thankful for quite a few things.
Number one is that my deck is being painted (i.e. finished today). While I will be sorry to see the three tone colors leave it will be nice to have this finished (right now it is red (old paint), brown (new paint), natural (new wood).
Number two is that my program is finished at work. My six-eight week of hell is over (tho there is plenty of fresh hell to still do). I do the program from soup to nuts every year from pulling the data, and going back and forth over proofs, and trying not to kill anyone who requests a change at the last freaking minute. ANYWAY I have signed off on that. SO YAY.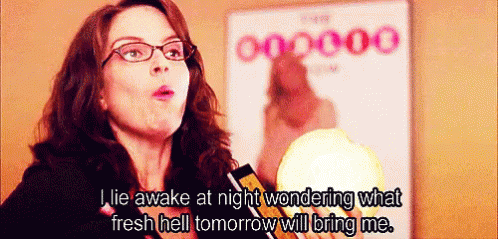 Number three is this pair. No matter how stressful the day gets or what happens having these two waiting for me at home makes it all better.
Of course they do not work very hard but they are always there for you when you have a bad day and to bark at the many contractors and people coming by to buy stuff at your house. These two….
What else am I  thankful for? The fact that Mark comes home today for a long weekend. I havent seen him since April 13/14 I think. He has been very stressed on the front line with the house stuff in TN. But we need to get this house in Delaware pretty much ready so I can move out soon so he is coming home to help me out. What a guy right? He is amazing and always pleasant even when I am having a freaking meltdown. Not sure why he sticks with me but sure glad he does! I head to BWI later today to pick him up. And I am sure Ollie will do back flips when we come back home (he misses his daddy, Gretchen says who is he?). HA
Also I am thankful for Remus. Who I literally have not sat eyes on (or ridden) in a couple weeks. I know he is fat and happy and sassy and Shawn takes great care of him. I hope to get out this weekend and I know Mark would like to see him too. It has just been so busy. But the nice thing about him is I know no matter when I get to ride again, he will be the same Remus. Thank god! We all need some stability in our lives!
Hope everyone has a wonderful, relaxing easy-going weekend!