I am starting this blog post (on Wednesday morning) but NOT publishing it till after we hear back from the owners of the property. Our realtor who is FANTASTIC came back with a few concessions we want the sellers to make after the inspection results so we have reached out and asked for money at closing and also required them to remove all debris in the barn and attics (they have stuff everywhere) and bush hog the whole property as well. I hope we don't piss them off. Go cry me a river…
SO now it is Thursday morning and guess what?? They accepted our concessions. (I am really getting a bit worried now that this house really does have a dark dark secret).
Moving on….the appraisal should be done soon (Oh this was stellar, we paid for our appraisal then  a week later they said oh you need to pay more you have land and a barn. Ummm didn't you realize that when you charged us the first time)? People! But things must be a moving.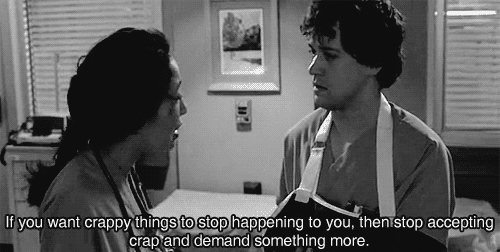 I am still freaking out thinking that A) We won't make that close date and B) Something will happen but as of right now it seems like all systems are go. The very good news I got yesterday was I found a cable company in the town nearest us that provides high speed internet. Will it be as fast as here in the city? Probably not. But will it be faster than DSL or dial up? I am sure. SO YAY!
Considering I will be working at home 100 percent once I get down there that is very good news. Plus I have a blog to maintain! And it is kind of refreshing to talk to one person and have her tell me to call back if I have any questions and she gave me her direct line and her email. I am used to anonymous Verizon people in far away lands helping me out and having no direct line. (No Verizon or Comcast available, that may not be a bad thing!)
On to the photo dump! Mark was nice enough while attending three inspections on Monday night (Termite, Septic, and Home) to still take some photos. Enjoy! (Oh and I will put the oven in too just for you guys)!
The oven is a wall unit model. We have already priced them to see what they are due to the fact that these people had no idea what a self-clean button was. OMG.  Yeah that bad.
There was a nice French door fridge which we asked for them to leave and when Mark got back to the house for the inspection, we figured out they swapped it out for this new, cheaper version. They are giving us money for the difference and the good thing is this one is sparkling clean (AKA new) unlike any other appliances there! 🙂
This slideshow requires JavaScript.
And some more barn shots! Can't even get tired of looking at this barn. I do see we need something (fill dirt, gravel?) by the stalls so the water doesn't just sit there, no horses there so if it's a muddy mess without horses..can you imagine?
Some shots of the land and the pond. (the gate shot is our entrance gate, see the field with the horse in it that is our neighbors field, poor Mark wanted that field to be ours. I say the field we got is plenty big for Remus and any friends).
And two more shots of the balcony of the apartment and the view from the balcony to the barn. How cool is that? And the person who owned the house before the current owner was definitely a green thumb. A lot of overgrown but very pretty foliage throughout the property. UGH I am not good at that stuff either so we shall see.
So that is in a nutshell. Mark got more images in the house but the lighting is kind of bad and their stuff is everywhere. What do you think? Keep those fingers and eyes crossed for us a few more weeks!!