Lots of photos in this blog post. Sorry not sorry! 🙂 We got the fence finished and turned them out Weds evening for about an hour or less. The grass is GREEN and they don't need much more weight on (Look at the tummies on these two). I guess I have been over haying them just since they had no grass(but TATE came fat!). Just so you know we only fenced in a TINY area for them to eat in (So though it looks so lush, there is maybe only an acre if that fenced in).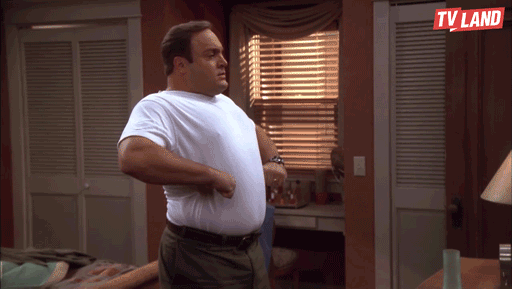 Today for breakfast they got their tiny grain ration and a bit of timothy hay. They knew the drill and were at the gate to the field but I was like nope not till the dew dries a bit. So they are out now. I put a fly mask on Tate who I am pretty sure never had one before because the Velcro FREAKED HIM OUT. God knows how i will get it off him later. YIKES. He is such a cute pony but a freak at times. Velcro scared him, yesterday he was spinning in his stall cause he could hear Mark using the weed-eater over by the yard. They put KIDS on you, Tate? Wow. Because if he wasn't as small as he is he would not be able to be fly sprayed but since he is so little I can make him stand where I want. I guess I should be happy he is not bigger.
After we got them turned out we got the tractor out. YAY fun times. Mark hasn't been on it yet I offered he said not yet so I was like okay!! Not going to say no to drive the tractor.
Mark was cutting down some bushes the previous people had planted right in front of the fence in front of the kitchen so you couldn't even see the field. And the bushes had THORNS. WTF people? So I brought the tractor over to help take the debris over to dump it. SO much easier than a wheelbarrow! HA!
Also found this fellow while freshening the stalls last night. He was on Tate's door. We have a LOT of lizards here, I saw a blue tailed skink yesterday on our front porch but didn't have my phone to get a photo. This one that I got a photo of was loving the sun as I was cleaning the stall….
Hopefully Remus and Tate stay in their fence today till I go to get them to put them back in the paddock. They  might not be happy with me when they do have to go back up. And Tate got stung by fence twice last night swishing his tail against it. OOPS he got so mad he did his snake neck effect and trotted off both times. #heiscuteevenwhenheisangry
Sorry if this blog has become more about farm life and chores and less about riding the fat buckskin. Hopefully in the near future I will get time to ride again. I am sure Remus is going to freak out the first time I separate him from Tate (and vice versa).
Do you find with horses at home you spend more time cleaning/fixing/mowing and less time thinking about riding (or even brushing, they both need a good brushing this week)?
So no worries about the fly mask on Tate. He already got it off and hasn't been out 45 minutes yet. LOL (I need a pony size one) But is this photo not idyllic? Doesn't look real (just taken before posting this post). Love this place! Love these ponies.