We have one more week with the in-laws (They leave on Saturday). They are with me this week since Mark trotted off to work this morning happy as can be to get back to a normal schedule. Leaving me here with them trying to work from home while they are here. I have several teleconferences this week, this might be fun or not. HA.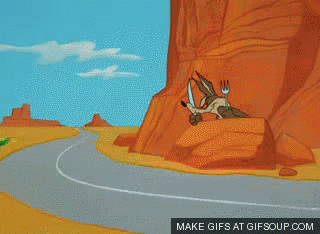 Anyway today they expressed a desire to work outside on the yard a bit.  Who am I to deny them that? It is 8:25 am and already hot as the dickens. But we used some of Mark's garb to get her dressed and I sent them out. (She only wears dresses and stockings and sandals so this is a huge deal seeing her in pants even if they are Mark's sweat pants LOL).
They are being good sports though. I don't think I would reach in there among the brambles to clear out. UGH Mark ended up with an odd case of Poison Oak or Sumac on his leg that reacted angrily into a upside down heart. He went to the urgent care and got some meds for it but it was odd how it just mostly stayed where it is on his leg. I think is is drying up finally (this photo was from a few days ago)!
Anyway they are outside and instead of writing this blog I should be catching up on my work while it is quiet. But alas nope want to get this done first. Mark took them both to Graceland this weekend (yeah hottest time of the day no less). Can we talk about the heat here for a minute. It is hotter right now during the day then it was in July/August here. The sun is intensively hot. The humidity is high. The temps are in the 90's with heat index of 100 and above. I mean Mark and I can suck it up but I feel bad for the in-laws considering a heat wave in England is usually 80 degrees with no humidity. They are truly suffering here.
I am pretty sure we have finally got them looking at other months in the calendar for their visits. They have come in September since before 9/11. They were actually here with us in DE for 9/11. UGH so hopefully they will A) Pick a new time to come so they can enjoy TN weather when it is nice and B) won't stay 3 weeks next time.
Saying all that, I DO feel Fall coming. Slowly. Leaves are starting to fall and change (probably from the heat but what do I care as long as it feels like Fall is coming!). The sun is behind the trees by 630 pm or so (which sucks but at least it cools off some then). The flies while bad still are not as bad or as many. Is it because I put the horses on Simplify or is it the natural order of things. Who knows. But Remus has had his ShooFly Leggins on since Sunday morning. AND THEY ARE STILL ON!! Whaat? My hypothesis (YES I am that smart..not not really LOL)….is that the flies aren't as bad so he isn't kicking them off. Or I finally got them tight enough. OR that Remus finally figured out they helped. WHO KNOWS but I am glad they are on. I even left them on overnight just to tempt fate. And sure enough still on this morning when I walked outside my front door.
Yes my horse (and sometimes Tate) are at the front door by the fence when I come out in the morning. Remus also did this last night around feeding time. Does he know the time and which door I am going to come out?I think so. HA. He is so funny he is like right there and the minute I come out he turns around and starts the walk up the other way to the barn. Smart pony. Still haven't ridden him either. SIGH. Maybe he is RETIRED and I just don't know it. We shall see.
Tate got his second bandage taken off this am and his last squirt of Bute. He trotted up to the barn this am from the front door so he is off a slight bit but for all I know it is because his big belly can't trot right. He is not lame like he was just a bit of a bob. I left the bandage off today to let his foot dry up a bit it was so moist under it. But my bandage stayed on too. WOOHOO. Not sure how but maybe cause he has tiny pony feet? Hopefully he stays sound for a bit now.
Meanwhile I am hoping one day soon to need a sweatshirt or actually to want to put breeches on again. LOL COME ON FALL I need some nice crisp weather please!
Did everyone else have good weekends with lots of horsey stuff? I sure hope so! I swear my blogs will get more interesting soon I hope!
Hope everyone who is at WEG is staying dry (I saw those jog photos on COTH wow it was umm wet) and having fun! Looking forward to updates from all. And hoping any of my blogger friends in NC/SC or wherever else Florence hit are safe and dry too!! Meanwhile, in my mind, COME ON Saturday!