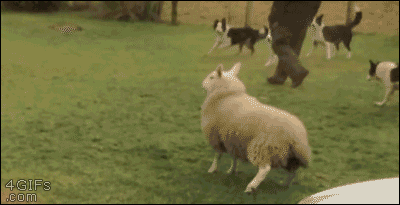 I don't do a whole lot of blog hops but then The Roaming Rider started this blog hop without even meaning to start a blog hop then a few others jumped on the wagon, once May as Well Event posted hers I was like, whelp, I gotta do one too. Plus content was lean last week!! HA!  I decided to spin this a different thing. Instead of MUST SEE TV these are MUST SEE BLOGS! In other words I don't just visit once, but usually at least a few times a week and some are daily reads. Once I get hooked, I am hooked!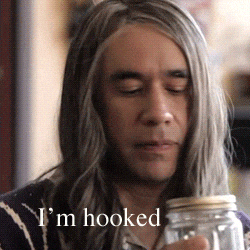 I started blogging in March 2017, I think? Little did I know when I started how it would become such a habit of posting at least three times a week. It is like something I make time to do and I never stick with things like this. So for it to be running up on my two-year anniversary next March it is amazing. I have met so many friends (both online and in person) doing this. I just love the whole blogging environment.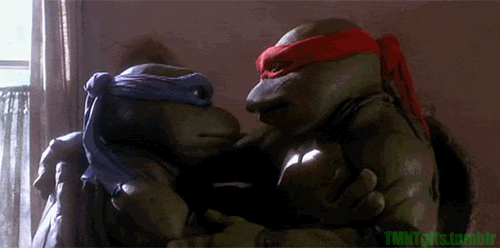 Writing three or more posts a week is nothing since I know a lot of you other bloggers do daily ones. But except for a couple weeks that were slow or I was swamped, I have done three a week no matter what. It may not be the most interesting content in the world but I am writing for me, first.  I get nothing out of it except probably free therapy. I love I have so many followers (again I am small potatoes compared to some of you) and I love that so many people seem to enjoy reading my stuff (If you are lying don't tell me just keep saying you love it! thanks)!
ANYWAY here are the top FIVE Bloggers who either MADE ME get into this blogging (ahem, Amanda looking at you on this one) or  make me smile or laugh or just generally happier  when I read their blogs. And keep me coming back for more.
You all had to know this one was going to be on this list. It is well-known that half my money or more has been spent on things Amanda either showed me on her blog or via email or text or whatever. To say she was a big influence (Mind you from over 1500 miles away once I moved from TX to DE) is an understatement.  She even made me start blogging! But even if I didn't already know that crazy, insane, lunatic called Amanda (or better known as The $900 Facebook Pony) I would be following her. No matter the topic whether it show recap, a review of something we all HAVE TO BUY (grhh), or following Henry and Presto on their great adventures, she is must-read material.  I have turned many people onto her blog and even Mark will read it once in a while (he is not horsey at all sooooo this is huge)! He barely finds time to read mine (I honestly think he scrolls thru for the photos and media and gifs).  Thank you Amanda for being you and giving me a reason to get up in the morning (besides feeding my beasts and getting coffee as # 2 and #3 reasons!)! 🙂  Also hardly a day goes by that we aren't chatting or cussing each other out on IG or text. It is a fun relationship and I hope to be doing it when I am in my nineties (she will be quite a bit younger than me still)!
Mania in the Middle (Or Pilgrim's site as I still call it) is one of my go to's in the morning too until her horse got sidelined. But leave it to her to find something else to ride (and then break that one too, I kid. I kid). I love seeing all her contests she enters (They totally have no shame) and who doesn't like seeing what the Tiniest Dictator is up to each time she posts? Never change, KC! Your humor is great! Keep at it! Hopefully you are back in the saddle (at more than a walk) again soon!
May As Well Event is another must read. May and Remus are so much alike (tho May has a lot more ability and fitness than Remus and I know youngster Emily is more fit than I am) and I think Emily and my humor mesh pretty well. She is a person who I talk to daily now by message or email (Sorry Emily). Knowing I moved closer to her makes me hope we meet up one day SOON. I know we will. She may be young enough to be my daughter (UGH DONT DO THE MATH) but I think she is an old soul! And May is so darn cute.
Hey Roaming Rider, yeah, you! Time to update your header so it shows H'appy! ANYWAY I follow Roaming Rider and love her sense of humor too and way of stating things as they are. And after seeing her on House Hunters you gotta love someone who doesn't even care when they are filming her, she came out as herself the whole time! Also following her looking for a farm (her and Dusty were looking when we were looking up North) definitely built a bond. Also, umm, I may have been partially responsible for her buying H'appy (KC, you too). I am still hoping for a h'appy ending to that story. I also love watching Wyatt grow up on the blog (I am not a kid person either) and also following along on all the farm antics.
There are so many blogs I love and look at daily I can't choose a # 5. I am going to just list a lot of the blogs that I love to read and that keep me coming back for more. Here goes, if you are left out it is not because I don't read you, it is because I ran out of time  to list them all. I read a lot of blogs now and I try to post on a lot but sometimes I just read. I love all that everyone writes and think everyone has a great story to tell. Just keep on blogging! THANK YOU FOR ENTERTAINING ME TO THE FULLEST. In no particular order (I just looked at my internet history and this is what I had):   Amateur at Large, Marescara, Two and a Half Horses, Boss Mare Eventing, Guinness on Tap, In Omnia Paratus , Project Gingersnap, Poor Woman Showing, Patently Bay, Hunky Hanoverian, Red on the Right, Three Chestnuts, Clover Ledge Farm, DIY Horse Ownership, Bel Joeor, the Printable Pony, The Accidental Eventer, and more (so so so many more, it is incredible how many are out there and I keep finding new ones!)! Thank you to all!
I had to sneak this blog post in today on Sunday because recap city starts tomorrow for our show. Yes, we lived, I didn't puke, and I didn't fall off! So yes, a success. I can't believe how SORE I am from riding a walk/trot test, and a tiny cross country course. I could barely walk this morning! HA (I did do almost 20k steps yesterday though the land covered here is nothing compared to a Fair Hill course walk, so much tighter land use).
Enjoy what's left of your weekend!