Wow, what a pendulum of weather here in TN. Yesterday (Tuesday) it was almost 70 with warm winds and lots of sun. Today (Wednesday) it is 30's and cold wind but there is still some sun.  But no rain today so I will take it. (However rain is coming for the weekend, I can just now walk in my yard without sinking five inches, it is still wet but drying up so nice. PLEASE RAIN GO AWAY).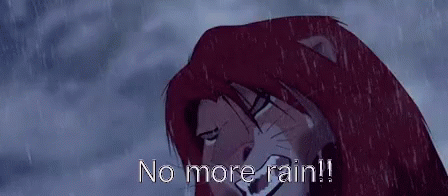 Tate is still lame but better,  I ended up locking him up Tuesday for the morning then locking Remus up in the afternoon and letting Tate out. Remus was herding Tate around yesterday morning (Remus being an ass is what he does REAL WELL!) while I was doing stalls and Tate almost fell he was so sore so I was like nope not doing that. In you go. Today Tate actually made it out to the field so think he is better but the farrier comes tomorrow so sure he has an abscess brewing (Or just popped). Poor Tate. (Though I do think it is cute when he stops to sniff Remus).
Anyway yesterday I went out to check horses and knew I had to do something with Remus. I did log off work a bit early to go out and 'play'! And it was GLOROUS albeit not what I thought I was going to do.
Best laid plans and all that. Yeah. Had the new surcingle I was going to try that puppy out. Um…first off yes my horse is dirty I literally brushed his back off so I could get him out before the sun started down. Second,the surcingle does not fit. At all. OMG. Third, how did he get so hairy?? I could braid his damn hair on his shoulder.
SO after I threw a mini temper tantrum that the surcingle (it is supposedly horse sized I have my doubts, and yes I KNOW REMUS IS FAT HA) didn't fit (it was off by about half a foot from fitting), I stood there for a minute thinking I should just ride. But no one was home and no neighbors nearby. I grabbed my saddle and for three seconds had a panic attack that the girth wouldn't fit. But it did. Thank goodness. I clipped the new side reins (I just wanted to try them out on him is all I will figure it all out better next time) on and took my reins off and put his bridle on. I have to say he was not fidgety at all on the cross ties. Um…who are you horse? He was actually happy to be messed with.
We headed out to the front and he was literally marching ahead of me so happy to be out doing something!!
We got to the front field and we lunged without the side reins at first (My initial thought was ground drive him but when the surcingle didn't fit, we improvised). Remus was all over the place and I had to juggle lunge whip, Remus and lunge line, and phone to get videos but these are pretty hysterical.
This one he was just full of himself but then wanting to eat. It is a wonder he did not fall down!
This one cracks me up. I think Remus has been reading Mania in the Middle's blog and thought he should at least do a mini spook in honor of Pilgrim.
The one thing I noticed when I finished and we were walking back up is how much fun I had with him. Sure he was spooky but I didn't have to really hold him walking back and up to the barn. Tate was screaming his head off in barn and Remus never fretted or called back. It was a good time for all I think. Whew. Now it is cold and I want to curl into a fetal ball again.  (This is the cringe bit of the story, how can it change temps that quick and that much? We are talking about 40 degrees. ICK! 25 low tonight! WTF).
The good thing also is that the front field while uneven with a lot of leaves was dry as can be. SOOOOOOOO there is no reason I can't keep going up there to do something with him.  It is so dry compared to down by the barn. I am hopeful even after rain I can get out there to lunge him at least. If Mark or someone was around I would ride the beast but even with those mini-spooks he did on the lunge line I probably would have fallen off the stupid horse. There was NOTHING to spook at but the wind. Oh Remus.
Anyone want to buy a smallish surcingle? LOL