I know I will get more clicks from that title for this blog post than any other, you are all scratching your head going whaaaat? How can a horse roughly the size of a small town be a lightweight? Well he can when we talk about drugs. Easy drunk, as in lightweight, as in stoned out of his mind: My horse. I am so proud.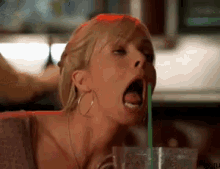 My vet came to float Remus's teeth on Friday. And he likes to sedate the horse to do that. Remus usually is fine for a float without sedation but I figured as spooky as Remus has been why not sedate him? My vet gave him a dose for a smaller horse (maybe 700-800 lbs)? Needless to say Remus is quite a bit more weight than that but my vet said we can always give him more. Um…nope. Not needed. Within five seconds of the shot here is my wild horse. HA!
So my vet warned me that Remus would probably raise his head when he starts floating, etc. So I may  need to hold it down. Okay I said. I ended up having to HOLD my horse's head up. I was dying laughing trying to photograph and hold my doped up horse's head up. It was amusing for sure.
First he had to smooth out a few of his incisors as they were rubbing a bit wrong. But then he had two or three sharp edges way back in his mouth too. Remus was so doped up I think except for holding his head up I could have gone out to Walmart to shop and he would still be there when I got back.
When we were all done Remus was no different than before but maybe even more doped up.
While Remus was in lala land, the vet checked his, umm, private parts? And found two big huge beans. So glad he thought of doing that. So Remus should be a lot happier now with eating and with peeing!! The things we do right??
Then I went into get my checkbook and asked the vet to watch him for me and to help me get him into his stall (I was totally worried Remus was going to fall over LOL).
The good thing is that even though Remus is turning 16 this year (wait, how in the hell is that happening?) the vet thinks his teeth are great and do not show that he is 16 except for the smoothing he had to do. So that is good news!!
Tate was hilarious and I wished I had gotten a photo of him (I had left them both up on Friday due to the torrential rain). We had backed the vet's truck into the barn and Tate was torn between trying to lick the truck and horrified watching Remus. Finally he turned his butt to the proceedings and looked out the window! So funny, so much for friends right. You are on your own Remus, Tate said!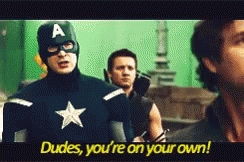 I usually get Remus's teeth done each year but last year the dentist up north said he was okay. I guess I will continue to get him checked and just plan on doing him each year as needed.  How often does your horse get his teeth done?
Did everyone have a fun weekend? Ours was torrential rain and 70s on Saturday and sunny(YAY) and 50 on Sunday. We had lots of local flooding over the weekend and even had a time getting home on Saturday from the store. It was crazy not only were local roads closed but they weren't just flooded but they had rapids going over them. We had to figure out a way to get home that didn't go down those roads. The amount of rain we got was INSANE! Next few days are dry and decent then more rain and then extended forecast shows…snow? Ummm okay. Never boring!!