Trying to get back to blogging regularly but totally didn't post yesterday (oops that day ran away from me fast) so you get a Tuesday post instead.
I rode Remus Saturday morning very early like around 7 am I was already on board. Yay. But I haven't ridden since because the bugs have arrived big time. I could ride early in the morning but during the week I really can't due to work schedule. And Sunday morning it was raining…soooo…. Trying to figure things out so I can ride a couple times a week even if it is hacking up and down the road some and the fields. I do have some emails out to lesson instructors so hope to firm up a haul out soon maybe even this week. 
But Remus is not worried about the lack of riding.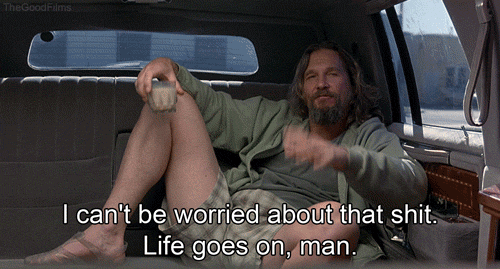 So how do you do your summer turnout? I realize I am lucky as shit to actually work at home and be able to do this turnout plan but my current routine is I feed him as early as 6 am so I can let him out in the field for a few hours. Usually I have been able to let him out around 7 and bring him in by 11 or so but today is going to be pushing 90 and you can just tell the humidity is creeping in and when humidity creeps in bugs creep too. He just flew by my window this morning around 830 am to tell me this so when I went out to check on him he was at the gate saying bring me in woman.
I put him in his stall but leave the door open to the paddock if there is still a breeze. Not that he goes out there. He has the big fan on in the aisle and the one on his stall so he is cool enough. Unfortunately the barn gets the late afternoon sun so it gets warmer in there by 2-3 pm in the afternoon but I have been turning him back out up front with all his fly sheet apparel on since that field is shady by then. Bugs are still bad but the shade helps. And the grass definitely helps him he says! Usually he is out by 4-5 in the afternoon and then I bring him up at night about 630-7 where he then has his dinner and is tucked in for the night. I am not leaving him out to go in and out overnight due to I want to monitor his grass intake. As it is now he probably gets 4-5 hours of grass time which is plenty for Fat Buckskin! I have added some electrolytes to his Smartpaks this month as well since I don't think he is drinking as much as he should be (I also give him beetpulp or soak some hay to make sure he is hydrated enough. He seems to drink more when it is cooler out? Odd horse!)
However Remus is by himself again (the neighbor horses went back to their field about a block away with the barn due to the bugs) and he is pitiful looking for them. Otherwise he is okay but I think he needs a friend. And we have so much grass too much for one buckskin!
My neighbor offered us Donut (Yes the horse is called that too funny right?) his Paso Fino palomino gelding (he has the four horses he and his wife trail rode they had Appaloosas first then as they got older they bought the Pasos). His wife died a few years ago so he just kept them. Donut is 16 (the same age as Remus) and gorgeous. He is ridable but not sure how quiet he would be. He seems like a handful to me. If he has good ground manners I would be fine with him since Mark has to be able to handle him. Doc (he is a small animal vet) offered for us to try him. The other three are 20 and above so he is trying to place the youngest one.  The good thing is that I can return him if he doesn't work out.
By the way Doc also has a nice horse gooseneck trailer with living quarters he is restoring. I  told him I would post on here once he is done. No idea what he will ask but I will get photos and post in case anyone is looking. It is older but he is restoring and we know how much the new ones cost. I think it is a three horse but will get the details soon.
So what is your turnout routine like in the summer with the heat and bugs upon us (Those that have heat and bugs that is)? Again I know I am so lucky to be hands on with  my horse right out my door. Anyone else this crazy about their horses not being out in the bugs and heat? 🙂