So Remus was seen by the chiropractor yesterday. And needed nothing. Whomp whomp.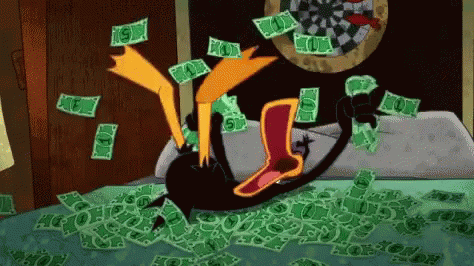 I mean yay no money was spent. But this means we will probably go onto the next thing which may be getting a vet out to look him over just to see what he needs. He is fine. Sound, goes both ways into the canter now with no fuss. BUT he still is a bit sticky off the ground at jumps. And he is going to be SEVENTEEN in a few months. (HOW can that be??). So I think I should look and see if he needs any maintenance going into next year.
It would have been great if he needed some adjustment to see how he went after that. But the chiropractor (who was really funny and exclaimed that Remus was already to hibernate in his fuzzy, fat bear suit) went over him, literally all over and promptly said "As much as I would love to have money from you, this horse needs no adjustment at all." Well, okay then. Then I proceeded to watch the other horses get worked on. And watched other boarders spend their money. That is actually a pretty good feeling!! Right?? Yes it was and it was interesting watching the different horses' reactions.
Meanwhile today it is gross gross weather, cold, wet, and chance of ice or snow. And someone else is taking care of my horse! YAY. I went out last night to put his sheet on but it was still 70 degrees at 5:30 last night so the barn manager assured they would put his sheet on when it dropped colder later and so today I am not planning on going out there. It feels odd. Letting someone else take care of  him, right?? I do think he will lose some weight there, due to the fact he only gets what they feed him and no extra snack and is not on any alfalfa anymore. The little SHIT is eating their hay. If I bought that same hay here he would not eat it. Remus! And when I pulled up he was munching in the paddock on the round bale.
On other news while I didn't do much Black Friday shopping but I did order a new helmet FINALLY. My original OneK is at least five years old (just looked it up I bought it in 2015, so close). So I was due. I got the gorgeous blue matte OneK from a local (in Mississippi) tack store whom I met through Shannyn. I like giving the small town business my business when I can. I got a great price but it took a couple weeks to get it but I ordered it the week before Black Friday so I think the delay was just so much stuff being delivered. I didn't need it fast so it worked. It fits PERFECTLY and I love the color.
I am excited to give it a try as it is very very comfy on and even more comfy than my old one. I still love my old one due to the sunglasses attachment however. But this is a very nice replacement for my head and since the sun never shines anymore lately oh well!! So at least I did buy SOMETHING RIGHT?? 🙂 (I actually forgot I had bought it and then it showed up yesterday hahahha).
I have a lesson tomorrow (BRGHH I am going to freeze but at least I don't have to hook a trailer up and load a horse right???).  I was hoping that someone would get to ride Remus today in a lesson but this weather doesn't look good and I didn't ride last night because when I got there the chiropractor was there and it started raining. Oh well. Tomorrow will be interesting! Stay tuned…I am now off to turn the heat up because writing about being cold is making me cold!