Oh, we had so many plans a few weeks ago, am I right? Land Rover/NotRolex. Spring schooling shows. Clinics. You name it. Gone, gone, gone. Now we are all trying to stay healthy and stay away from each other. How times change!
My husband's work has not even shown one bit of compassion about this whole situation, just handed him a letter today to put in his truck so if everything is shut down he can still drive into work and have in case he gets stopped. Gee, thanks. Warm and fuzzies all around.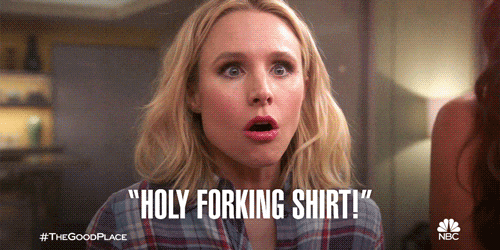 Of course, meanwhile the head of his company is sheltered in place with his kids. (One of the kids is immuno-compromised so I get it but doesn't mean I am not still angry about it). They happen to be a bioscience company that makes the regents that go into test kits. So…I understand except I still worry.  I am on at Mark all about the importance of only skype or zoom meetings even on site, wiping everything down, and having chapped hands from washing so much (my hands are perpetually frozen now due to how EFFING cold Tennessee still is (40s today but at least for once it is not raining!) and from washing my hands so much). It is supposed to be 80 by Thursday but sure more rain is in the forecast as well.
I did manage to ride twice this past weekend. On Friday, my lesson had only one other person in the ring with me and our teacher. Wiping down all surfaces near me and the ones I touched, and I tacked up in my stall. I then sprayed antibacterial spray on my bridle before cleaning it, same with saddle, and so on. Crazy times are upon us. Then on Saturday I got to ride in a clinic/not a clinic. The clinic was cancelled (as was most everything else) but the guy was here anyway so he very kindly did some lessons albeit very isolated lessons. Only one or two riders allowed at a time and that time was assigned. I again was with one other person and we had a blast and Remus was a star. He was lazy on Friday and though cooler on Saturday still lazy but once we started jumpies he livened up. We did a bunch of gymnastics and I really enjoyed NOT THINKING about anything but how to move my horse forward and not fall down over jumps. Remus was like 110 percent over the jumps. It was a great lesson and after wiping all my stuff down again I left him to the barn's capable hands, and came home. I am still sore two days later. Abs are KILLING ME so I guess I had to work hard. 🙂
I don't know when I will ride again it all depends on the county and government and what stays open and trying to make wise choices. I have Remus's Smartpaks coming so will go see him once I get those but otherwise am planning on staying away as much as possible.  If they close the barn that leaves ONE person to take care of all the horses and I don't know how she will do that. Scary times. We don't want to get sick but she can't do it all. Fingers crossed they figure out something if it comes to that. Meanwhile we are all doing our part to NOT make bad decisions at the barn. Luckily, the barn has lots of soap and hot water and paper towels so lots of handwashing going on. AND my horse started shedding on Saturday (hugely shedding). Not sure if I will get back this week to shed him or not. I should and could possibly just shed him out while he grazes so I am not enclosed.
Yesterday we went out to get gas in Mark's truck and put our water bill in the drop box. It rained its ass off and was cold (per normal) so it didn't take much to convince us to stay home and we did. I get it that some people are called essential employees (AKA Mark) but I am so scared how the numbers keep going up. Tennessee was saying it would NOT mandate people staying home only suggest it (Update on news right now TN is making mandatory closures for nonessential businesses in Memphis etc.,  farms are still considered essential).  And I heard from a neighbor the other day (about 8-10 feet apart from me) that some of our locals are convinced this is a hoax. If you saw the Walmart parking lot you might agree with him that they think that. UGH…..meanwhile I have alcohol prep pads I am wiping everything down with if I haven't bleached it already.
My allergies are still bad and so are Mark's. I am cranky as hell but figuring part is the media exposure (I literally can't watch that much news without anxiety ) and part is the pollen count which is way high. At least we hope it is allergies, we also don't have a thermometer due to the three we have being dead in the water (to be fair they were old but still why aren't batteries replacable?) and everyone else having bought out at the store. Oh well. I hope everyone reading this is doing okay and being careful! Stay safe all!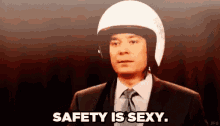 By the way if you need a laugh (and who doesn't right this second?) watch Jimmy Fallon's at home Tonight Show! I love it.
And all you bloggers keep on blogging, thanks! I have a feeling our blogs are what will get us through this mess at least partially sane!!