Yes NOT a donkey post. For once 🙂 I actually got to see and sit on my horse yesterday. Fall out of your chairs quickly in shock then get back up and continue reading!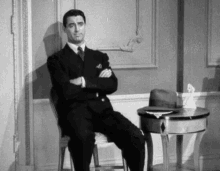 First off, Remus has had WONDERFUL care where he is. Because of this I chose to stay away. I think the last time I rode was March 22nd so almost a month of no riding and I only went there to drop off a check and/or Smartpaks since. So I have been very vigilant about this. Finally this week I decided to ride my horse. Well the barn owner/instructor texted me and said come ride your horse, pick a time!
Now before I go on, I want to stress how many safety precautions are taking place at the barn. They have wipes, they have Lysol, people are staying away from each other. I tack up in my stall and wipe all surfaces down when I am finished and before beginning. They schedule times for boarders to be there even if they are lessoning or not. You can't just show up at the barn anymore. The barn is closed to the public otherwise. I trust these people completely.
So I had a 10 AM time on Friday so I went and dropped dogs off at vet for a few things they needed and headed to barn (That is a whole other story, how the vet is now. It is like hazmat central, I get it totally but it was stressful and I miss talking to my vet face to face). Remus was in his stall since he is on night turnout now and he seemed thrilled to see me (or maybe the carrots). The barn owner's kid has ridden him some lately so I knew he had been ridden. Remus did start up with his bucking at the canter antics this week so one of the other barn students (a college kid) got on him and got him straight then she went ahead and jumped him. Which is why I have media. BECAUSE THEY GOT MEDIA. YAY. See Erin jumping Remus in slow motion above and realize if I had to jump that jump I would have vomited. Okay moving on…
But for my ride (I am so out of shape) at first we went on a quick hack with a couple others (far apart of course). We just went up and back to the cow field but it was so pretty a day and Remus was on the buckle the whole time. It was just what I needed! Then we warmed up a bit then popped over a few jumps. I am so rusty now and it upsets me because I was totally getting so much better before Covid-19 happened. Oh well. It will come back. Maybe. My horse is so much in better shape than me now. HA. His girth is up on both sides almost to the top. He is not pudgy any longer (though no worries he is not skinny either)! By the way he cantered perfectly both ways for me so either Erin fixed him the other day (she had to get after him a couple times he was being a shithead) or he did miss me! Either way it was a great ride. The video below is me on Remus at the end of my ride and right after I turned the video off he ran my right leg into the fence rail. Brat. Gotta love him, right?
It was so much fun to ride again. I barely wiped my saddle off so as not to outstay my welcome and cleaned my bridle quickly, wiping the rubber reins off with my wipes so as to remove any germs I might have left. I brushed Remus off quickly and gave him the rest of the treats and left after wiping the hardware down for his stall and so on. He is doing fine there and I can't stress enough on how it is lovely to not have to worry about him. Will I ride again? Depends on how things go but it was great to get a lesson in. I dithered about posting and sharing as I don't want to stir shit up but it was set up as a much needed therapy session with my horse and I was near no one thoughout it all (except for my horse!!).
I am so sad for those of you who can't see your horse at all. I hope my fun and joy at seeing mine for a few minutes on Friday helps alleviate the missing of your own horses. How can it be halfway through April already? Could the time going so fast mean it will be that much sooner where we can ride and show and have fun again?  However, I am not sure I am ever going to want to be around a lot of people again…just saying.
Happy weekend all!