Don't freak out because my blog is not shades of purple right now. I wanted to change the header to represent fall and chose the jump from Dunnabeck in September. But purple didn't match the jump. NEVER FEAR purple is never far away, it will be back!
Now for a recap of the clinic. Yes, the clinic was two weeks ago and I forgot most of it. No, not really. But we did a lot of fun exercises (I say fun but some was fun some was not). Remus was a bit sticky with his back end still. But overall I feel it was a great day (There were EIGHT OF US in the 2 hour slot we were in, so it was a lot of laughing and lot of hurrying up and waiting, but still fun). Jay Moore was the clinician and we all love him. He is funny, witty, and smart as a whip. And knows totally what we need to do and can tell us in a split second what went wrong. Go read about him. Ride with him if are in the near Southern states area and you can. No matter your discipline he is the real deal!
We started out just following each other around the ring and going over some poles with turns in the opposite direction. When you have eight horses and Remus is the slowest one of all there was some overlapping going on. It was humid as I said and Remus while not too grumpy still was not impressed with the amount of trotting going on. But we managed not to run over each other and got through that exercise. Remus;s idea is not doing all the things but he will do them if pushed. It is a pick your battles thing with him!
Then, we did quite a few exercises with a pole in front of the jump and a pole after the jump. These are our downfall quite often. I tend to concentrate on the pole and mess up the jump. I biffed the first few times but then we figured it out and we did better.
Then we strung some jumps together. We all had moments of failure and moments of triumphs. One person fell off (not me) but she got back on laughing and did the jump again and did great. One horse went toward the ring fence and we did not think he would stop (he has a motor and he just gets going and the person riding him was like whelp here we go). My stomach hurt not only from trotting and doing so much but from laughing.
Realizing this was a few days before Mark was let go from his job makes me happy I did this. I feel guilty splurging money on things like this but glad I did it. There was a schooling hunter show next weekend I was thinking about signing up for but think I will pass. I just don't see spending the money right now. Other things will come up and I can sign up for them.
Another week down and done. One more Saturday work day!! Our virtual month-long event is almost over and I am happy it is. This burning the candles at both ends is getting to me. And it is affecting my blog time and my riding time! Whew.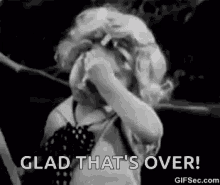 Happy Weekend All!