Remus is doing great/fine etc. We had a lesson last weekend that even though it was hot as fire, he was very good. Iiterally walked, trotted and cantered him each way in like five minutes then stood around in the shade waiting to jump. He jumped all the things and we were through. Both of us were ready to be done. He was so good and even moved up a stride or two when I asked him to, which is unheard of (EVEN if it is not that hot)!
I have a lesson scheduled early Sat again. The heat index is going to be 110 the rest of this week if not higher and the temps are at 99 tomorrow and 98 on Sat. Let's see if we ride or not. This is insane how hot it is.
The minis are staying cool in front of the fans which is very smart of them. I need to get photos of the minis and Remus again so you all don't forget what they look like. Oops.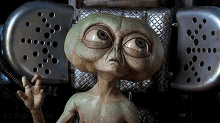 But Luna is today's topic. She is settling in lovely and growing (like a weed) still. Her and her yearling buddy gelding are playing now that the demon pony has decided that Luna is not an alien from outer space but just another baby. I am excited to watch her grow and see how she turns out. So far I like the way she looks.
I know these are not exciting videos but they are cute and show how much she is growing up. She is very smart and very, let us say, pale, and very goofy at times. She also loves her food. She really is named perfectly for Luna Lovegood.

Otherwise all we are doing is trying to stay cool. We had a birthday family get together this past weekend, and my sister drove down to celebrate (remember my birthday, my dad's, my husband's and my sister's are all the same day) and she brought soft crabs and crab meat so we had a yummy birthday. Haven't had real seafood in forever (The seafood down here is NOT like the kind in VA and MD, NOPE NOT AT ALL).
We had a nice weekend (She is heading back to VA now). My dad made our birthday cake (well he directed and I made it though he did frost it himself) and it was a key lime cake. OMG so good and so easy!! Also the 257 is our combined age of the four of us!!
So birthdays are over. Thank goodness. How is your week going? Anyone want an easy recipe for this cake, let me know!
We also have a new water line in front of our property going in. The nimrods doing it have busted our water line 3 times in the last four days so yeah, this is going about as good as you can expect. I get up early to do laundry, water minis etc just in case I dont have water!! They work from like 9-1 or 2 so I only have to hear the beep beep of the trucks backing up about 4 hours a day. Great. Sure. Whatever.