Sigh. This topic makes me sad. As most of you know we have been looking for a place to move since March of last Spring. And we found one. A couple times. And still don't have it. Because. The owner is crazy. BUT anyway when I saw this topic I was like there is no other farm I want to list. I mean sure I can list a few that I would take. BUT dollar wise this one was perfect. Location wise it was perfect (about halfway between Mark's work and my work). The house was older but we loved it. The property was small but would easily have accommodated Remus and maybe a mini or a goat. BIG SIGH.
We first saw this farm last April. I saw it with my realtor. Before we could get Mark to see it the owner took it off the market. (If you look on Zillow you can see this farm has been on the market at least 10 times the last 5 or 6 years, yes that should have been my first WARNING). So we went on looking elsewhere.
Then this July the owner reached out to MY realtor and said she was putting it back on the market would we like to look at it. We said yes and we went and looked at it with Mark this time. And we both loved it. Long story short, we made an offer and she accepted it. Then she got squirrely. And bailed on us. So we released her from the contract (BECAUSE WE ARE NICE PEOPLE DAMNIT).  My realtor could not believe how silly the seller was, we were preapproved for more than her farm. We didn't have to sell our current house to buy. ETC ETC. Yes we could have sued or pushed through for the sale but drama we did not need. So we let it go.
And she promptly put it back on the market like 3 weeks later. And I said I WILL NOT LOOK AGAIN. I WILL NOT. And then we decided to look again about 2 months later (I am sure it had not sold because of said nuttiness involved but anyway) and my realtor reached out and her realtor got back to us and said…she took it off the market again and will list it in January. So I give up.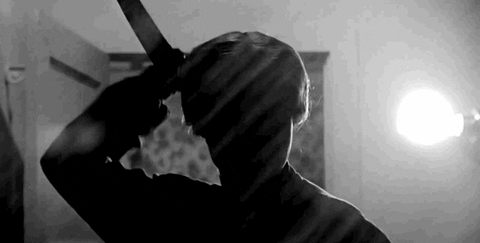 I threw up my hands and said some choice cuss words. BECAUSE once she pulled out of the contract I SWORE I WOULD NEVER STEP FOOT ON THAT PROPERTY again. And I haven't. But I would have. Because we can FIND NOTHING TO BUY. I am not even looking at farms right, just houses but OMG we must be the pickiest people in the world cause nothing is working for us. Because I think I still want this damn farm. ANYWAY that is the sad sap story of our dream farm.
If you made it this far, thanks for reading. Not all fluffy unicorns is it? I hate shopping for houses/farms more than saddles. HA! If we had unlimited funds I guess it would be easier finding a place. But alas we don't. Perhaps we should start playing the lottery??
Celebrate NaBloPoMo 2017 by writing every day in November, following the prompts given!