It has been a really up and down week (and it is only Wednesday today!) and the last thing I felt like doing was going to a lesson on Tuesday especially with ANOTHER Nor'easter heading our way.  I have had headaches every day and just feel like doggie doo doo this week. I go to the doctor today for allergy testing (IF they are open) to further delve into the headaches (I thought they were sinuses, my ENT now thinks they are migraines, we shall see). But I wanted to knock the dust off Remus (or mud) and see how the boot camp helped Remus. (SPOILER: It helped)
My lesson was supposed to be on Wednesday but i had taken a look at the forecast last week and saw chance of rain/snow on Wed so asked Emily about Tuesday instead. So glad I did. While chilly it was not bad at all to ride (I think it was in the 40s). It had started to rain by the time I got him loaded to go home but overall much better than hauling in this craptacular weather we are having right now.
I headed out to the barn and made my first mistake. I stopped to get gas. Don't even stop to get gas the day before a storm in DE (Or PA). There were at least twenty cars milling about the Shell Station.  I needed gas though so I waited and finally got a pump. Crazy ass place.
Tank filled, up I headed out the rest of the way to the barn and marveled at all the logs, trees, and sawdust everywhere showing the clearing up that had been done since last weekend. Got to the barn and hooked up and then went and got Remus who was nice enough to meet me halfway in the field.
Sterling (Remus's buddy) had a pitiful nicker going on as we suited up and I threw the liner on Remus to cover the saddle and keep him warmish for the ride. I told Sterling he would be back, no boot camp for Remus this week and off we loaded and went.
Can I just say again what a pleasure it is to have a horse that is so easy to handle on your own and load. Lead line over his shoulder, there he goes in the trailer and stands quietly while I go get the rest of the stuff from the tack room. (YES I remembered not only my helmet this time but my dressage whip and spurs, yay me). I often need to remember the star qualities in Remus that make him a perfect amateur horse even if we don't win a lot! Both on the ground and on him, he is pretty darn honest.
It took me a bit longer to get to Emily's due to getting behind a few school buses but I still made it in time which was good. She was finishing up a lesson with her working student Victoria and her OTTB, Finn who was Remus's pasture buddy at Boot Camp so Remus was happy to see Finn. And Finn is so stinking cute, next time I will get a photo of him!
While Emily was finishing up that lesson, I got on Remus and we worked on walking and stretching and free walking and stretching. And, he felt pretty responsive and pretty good.  Like moving a bit in his back and stretching down a wee bit.  So far so good.
Soon enough Emily had us trotting. And it was still pretty darn good. The left way is his harder way with the trot, the opposite with the canter. Our trots the left way needed a bit of work but with circling he was loosening up and coming into the bit from behind and just felt like a different horse. The right way he felt like a damn world champ to me. He was so steady on the bit and while maybe not as forward at the trot that he needs to be it was definitely a change for the better. It did not take long till Emily had me cantering. Yes me, and Remus. At the same time!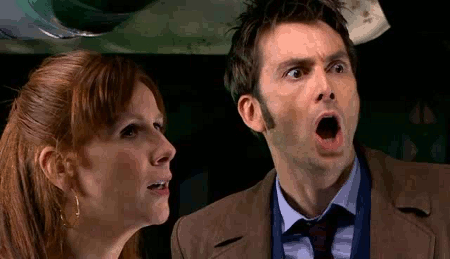 She had me canter left first and with her riding him at boot camp she was able to tell me exactly what to do and he cantered. Like immediately. WITH NO FUSS. NO BUCK NO NOTHING. Just cantered. Mind blown. So what we do now is I simply keep the outside leg on the girth. No spur nothing just pressure. And move my inside leg back. And viola. NOT sure why this works but it does. He doesn't react at all, he just canters. We have never ever ever had departures like that. OF course then I promptly fell apart while cantering. But hey we cantered.
The right way, we tried on a straight away and he blew his lead. SO we went back on the circle and he did the same damn thing. Inside leg. INTO THE CANTER WE WENT. Nothing, not even a tail swish. This is huge.
I have no media from this but it was so darn exciting to canter my horse. Both ways. And keep cantering. Emily and I chatted a bit after it all and I mentioned I think now that he is so much more balanced he can blow a lead if he wants (he used to not ever be able to do this). So if he gets in an uncomfortable situation, he will blow it on the right. But keeping him on the circle he was fine. Also he is so reactionary with my outside leg but the inside doesn't bother him. No idea but I can learn to ride that way. LOL I think.
Also our upward transitions from walk to trot were on fire too. Remus was responsive and I even sat the trot a few strides to get our bearings and he was easy to sit the trot. Mind is still blown. Now I love this knuckle head no matter what, but rides like this are amazing. I wasn't exhausted and my arms weren't killing me because he wasn't pulling. Is this what it is like to ride a real horse? I like it. I love it. I want some more of it!
Meanwhile, it is now snowing its ass off and just a general mess outside. Winds are not here yet and I hope they stay away for everyone's sake. Some people in PA still don;t have power from the weekend. Crazy weather. Stay warm and safe all if you are in this Northeast General area or wherever you are!