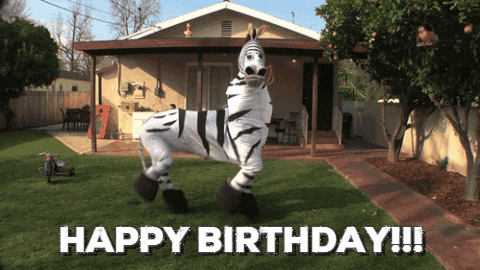 Born today April 20, 2003 (yes he is officially 15 today), a bouncing buckskin boy was introduced to the world. And he grew up to be this huge monstrosity I went and saw on a warmish day (it was Spring I know) in 2012 (I had to look back and can't find the original email from when I emailed Ashlee to her craigslist ad for this fat ass buckskin for lease)!
I can't imagine what he looked as a foal but I am guessing adorable. I can't believe he is 15 today he sometimes acts 3 or 4 still.  But most days he acts his age. His birthday weekend is chock full of fun (maybe not to him that is)! We have a lesson this afternoon with Emily (ut oh dressage, we haven't done flat work in weeks, this bodes well) and then BLOGGER trail ride tomorrow.
I pulled out some older photos from when I got him. OH Baby he has come a long way.  (I was going to share with you but most of them are on Photobucket and Photobucket is now a piece of shit crapfest software package that  wants me to pay 399 bucks to download my own effing photos. EFF YOU PHOTOBUCKET, okay vent over, I found a couple to share with you that aren't on that stupid useless site). Funny how you still think you look horrible then you see something like this (Our first event back in Fall 2012 or 2013, I think?).
And then we flash forward to September, 2017 to this (Still not perfect but so much better)!
So Happy Birthday to that big goof of mine (who thankfully is not as fat as he was in 2012 right?). Here is to another 15 years (or even more!). Thanks Remus for being Remus. It is never dull. I sure do love this big hunk of buckskin! 🙂