Oh man these lessons with Emily are drawing to a close way too soon. We are finally getting somewhere and now I have to move away and find all new trainers. I asked if Emily would teach me via Facetime even!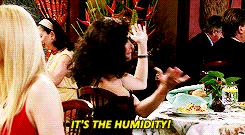 My lesson was Monday afternoon with Emily and it was a humid day (it was only in the 70's but felt ten pounds heavier in humidity.) Remus was not excited about going to ride. I was not excited about going to ride. It was that kind of day. Remus was also filthy. Alas I have no media to show you how gross he was but we kind of knocked the dirt off as much as we could, cleaned the mud from his mane and pulled the burrs out of his tail. And he has finally begun shedding in earnest. Yes in the middle of MAY! The rate he is going he will still have a winter coat by the time he goes to Tennessee!
Once we got there I finished tacking him up and at least got to go into the cooler arena to ride (It was still warm but not as horribly humid, and there was a slight breeze coming in the windows). Of course in my hurry to leave work, go let dogs out, and head to barn I forgot my spurs. And I have no idea where my gloves are (since the FH Schooling where DID I put them?). I found one old glove in my helmet bag. Um no that won't do. I did remember my dressage whip. Sometimes miracles happen.
But amazingly enough he was moving off my leg. And he was not pulling too hard on my shoulders. It was a pretty pleasant ride. Not letting him curl too low meant pushing him forward but he was actually coming forward when I squeezed with my legs or tapped with my whip. And cantering was almost a pleasure (OKAY we are still trotting into it like a ten year old learning how to canter her pony but we are going into it with no fuss) and he cantered around once we were in it like a pro. It was crazy to be like wow this is not bad. SO CLOSE TO GETTING THERE. Again no media because I suck and I was too lazy to figure out how to get my phone set up in that huge arena to get video. Also my phone is having issues (it is a 6Plus and I think it is nearing the end of its life omg). It was at like 35 percent when I got to Emily's and it was being charged in the truck on the way there. Yeah….another post…..for another day.
So I am not sure if I will get another lesson in before I move. Emily is in the middle of a huge move herself moving to her new farm this weekend then moving the horses in the next few weeks. All sorts of stuff happening everywhere. But I am really glad pissy Remus didn't come out to play and instead we had the nice Remus for this lesson. Not even any ears back. Hmmm…..
On other news, my movers come the 4th of June. Gulp. Our inspection on the new house is next Monday. My deck is STILL NOT painted due to this exasperating thing called rain every EFFING DAY. The storms we had last night were scary to say the least. I got the dogs out one more time in one round of storms and saw lightning go across the sky in like five different directions (bolts!) and  was like YEP TIME TO GO BACK INSIDE (even Ollie came a flying!  We have rain in the forecast till next Monday. I have weeds growing everywhere, I can't spray, I can't do anything except watch them grow.
Thank goodness it is Wednesday. Monday and Tuesday were very very long and I need Friday asap. Happy Hump day all!