This might be a record, four blog posts four days in a row. Meanwhile as of Weds afternoon at 1:23 pm when I began writing this sucker I STILL DON'T HAVE AN UPDATE ON IF OR WHEN A TRUCK IS ARRIVING AT MY HOUSE. Pardon the caps but I am steamed. This lack of communication boggles my mind.
Their Quality Director called me earlier Wednesday and said they were sorry blah blah blah…and they were doing everything in their power. I keep asking this one question and NO ONE has told me the answer. SINCE YOU BOOKED MY MOVE for 12th and 13th, how did this happen? Because unless ALIENS hijacked your truck and movers, there is not much I am going to forgive!
I moved the cleaners to Friday am. I am waiting to see if they have a truck here for today (Thursday) before I move the carpet people. Meanwhile I am probably not going to be able to leave till Saturday now if then. I am ready to HULK OUT!
I also keep asking my relo company if we need to find a different truck. NO ONE IS ANSWERING ME.  I have other things to write re blog content but can't write anything positive right now. I can see why people snap and do silly (or horrible) things. If they are treated like this I can totally understand.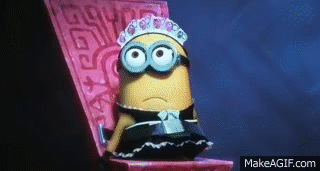 Update as of Wednesday night: I am pretty sure the movers we signed with subcontracted out with a different company to make this happen BUT the packers should arrive between 8-10 on Thursday am they are still working on the truck but they are sending via FedEx paperwork for the driver that will be delivered early Thursday morning. That has to be a good sign, right? Fingers crossed this part of the move is better than the first part. Course fool me once….
In other news, the trailer she is getting full! It may not look like much but I have loaded everything in there by myself. When I go to sleep at night my arms and legs are twitching from tiredness and muscle fatigue! It is actually much fuller than this photo now shows since this was taken two days ago! LOL You can't see it probably but there are two tvs, two saddles, two aquariums and a guitar in this shot alone! 🙂
Not sure when I will leave yet but I am hoping to get one more blog tomorrow with an update on this move AND to show you what a few of my friends gave me for going away presents! Hope you have a less stressful day than I will today. Dogs are off to daycare soon, cat is going to be mad but think I am putting him in the crate in the shed and leaving the door open so he can watch nature while in there. SHEESH what a week!