So we got our things delivered on Saturday. But when Saturday morning arrived we still weren't sure we were getting anything delivered. No confirmation, no time. The only thing I heard from our coordinator Beverly was that they had gotten my message bout not bringing the tractor trailer down our roads and that they needed to 'shuttle' our belongings to us in a smaller truck.
So imagine our surprise we when turned down our street and saw a big ass tractor trailer nose in, parked in front of our drive so we could NOT get to our house. No only that but our street is a dead end. I had told the company that a tractor trailer would have no way to turn around. Sure sure sure they told me. Ahem. No one listens to me. Ever. I try to avoid this kind of stuff. I wasted my time.
And it started pouring when we got there. And the driver barely spoke any English.
I got him to pull forward a bit (mostly by using hand signals and Mark trying to communicate to him to pull forward) I texted Beverly our coordinator (on the weekend no less) to explain the mess. She got back to me and said they had the smaller truck coming and the crew. Um the smaller truck can't get down the road with a big ass tractor trailer blocking the entire street. OH and of course our neighbors couldn't get out either. Yes this is not the way to build good relationships off the bat.
Meanwhile as I was talking to Beverly I noticed the tractor trailer SLOWLY backing up down our street. Um this is not a trivial thing. I can't watch that shit so went to unpack more stuff. Not only did he back OUT but then he backed back in (We are talking at least half mile of street he backed out of and somehow backed into. At least this time he pulled over so some people such as Fed Ex, Neighbor's tractor, Neighbor's truck could get by now. But then he waited. For hours. I give the guy kudos for his backing skills. Now if they company would just get him some EL tutoring it would help!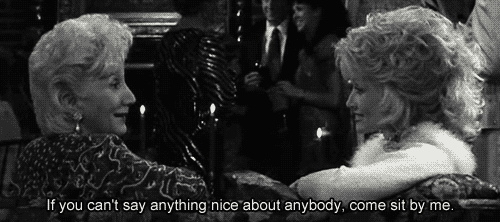 Beverly had let me know our crew was on the way but had been delayed by traffic. Okay. Finally they arrived. And the truck driver had no tools to break the seal to open our truck. Pretty sure he ended up chewing it off with his teeth because by the time Mark walked the nippers down there to help it was open.
My first irritation (BESIDE the obvious LOL) was that they had unloaded the original truck to a different truck. I had been told once our truck was loaded (in DE) it would not be unloaded. Well bull crap. It was on a different truck. That irritated me because as everyone knows when they pack the original truck (well those that move as much as we have) they do a REALLY GOOD JOB Of packing it in. BUT EVERY TIME THEY move it again, the chance of something breaking…well yeah. AND then they were loading onto the smaller truck. And our crew was two guys. We had four guys at the packing/loading phase in DE. Poor Mark ended up carrying a lot of stuff in the house. Which should not be part of the deal.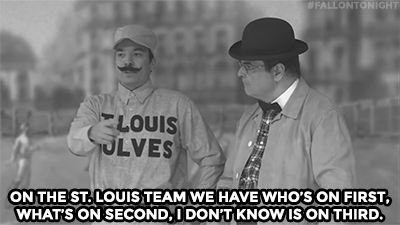 The guys were very nice but dynamic they weren't like the first guys I had in DE. After two truck loads and about four hours or so we had everything off. Of course I don't have a clue if we got everything. What we do have is a mountain of boxes. We got out beds and dressers and our couches. So I should consider ourselves lucky right?
The rain had ceased off by the time they arrived to unload the big truck but it got hot and humid fast. We were all soaked with sweat. UGH. And Mark's desk is broken. They literally took it apart for the move (the packers). And I think between THREE MOVES onto and off the trucks it broke. And all our lamps? They took them all apart and now we have pieces of lamps everywhere but only managed to get ONE lamp together. And my other lamp which I loved somehow they effed that up and it is all loose and won't screw tight. NOTE TO MOVERS don't take everything apart. Sometimes a lamp is just a lamp. Take the lampshade off and call it a day. Don't unscrew everything that is attached to it. I haven't even found all our shades yet.
I got the office kind of set up so I can commence working there (Though we still stayed in the apartment last night). Mark has some business travel starting Weds so me and the kids (Ollie and Gretchen who think the new house is kind of like camp but are very excited the couches made it LOL) will stay there starting then. We got one bed together yesterday after a particularly stressful round of "Let's put a bed frame together." The bed frame almost won that battle.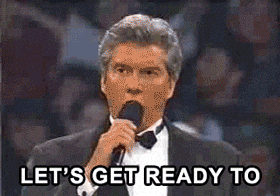 So the house looks like  a cardboard cyclone hit it and there is no rhyme or reason to everything yet but I hope to get some stuff unpacked this week. It is a slow process especially with work getting in the way. OH and the movers. The big truck left after the first load and the other guys peeled out after they finished moving us in. So Mark and I decided to run to town to get a bit to eat (at 3 pm no less we hadn't gotten anything all day) and we pull out to the end of the driveway and I almost lose it again. Because that guy on the big truck? LEFT THIS AT THE END OF OUR DRIVEWAY! WTF. WHO DOES THIS? We then had to take two trips (TWO) in my truck to schlep them up to our garage (THANK GOODNESS we have a three car garage!). I am so pissed off. There has to be forty blankets in there. I emailed Beverly pitching a fit. DONE. NOT MOVING EVER AGAIN. And certainly never using this moving company again. What a fiasco.
AND our Delaware house is under contract. So there is that! 🙂