What a weekend. A whole lot of stuff happened and I finally got out of my conference coma kind of by Friday (it literally takes me a few days to get my brain and body recovered from being ON for a solid week running around and being customer service the whole week). So by Friday I started feeling a bit better. Read on to see all the updates from our busy as hell weekend.
Fencing 101
We had a busy weekend. First thing we started our electric fence installation. Mark has watched a hundred videos on this shit (I kid you not) and we have the solar charger installed already (of course today is one of the first overcast days we have had since I moved her. Life don't do me like this (it needs 3 solid days of sun to charge up so we can use it). We have the step in posts where we want them. We got the grounding rod in the ground (after using 3 buckets of water to moisten the ground, we need more rain STAT). We just need to run the tape now which we plan on starting tonight. We are only enclosing part of the big field. First off it it is easier to do in bite size tasks. Second Remus nor Tate need hours on a huge full field. Third let's see if this works before we shell out even more money on materials. So hopefully by end of the week, the ponies will have some pasture.  we are putting it inside the old fence to keep them off the barbed wire as well. Building fences keeps a marriage together HA we may have bickered a little! 🙂
Tate Update
Tate is a good boy. He is a sweet pony but Remus is bullying him a bit. Grhh. Remus  caught him in the stall this morning and considering Remus is three times his size I am pissed off at a certain buckskin. Especially CONSIDERING Tate is so polite. I am not going to lie, I threw a bucket at Remus I was so pissed (I missed but he got my point) HA. Tate is also a bit off but the ground is very hard (we need some solid rain) and Tate is barefoot. His trainer/owner says that he can get a bit footsore on hard ground. So I will keep an eye on him. I don't want to have to put shoes on a pasture pet but will see. Tate also stands in the middle of the field instead of in his cool stall in the middle of the day so I locked him up yesterday during the heat of the day. Make good choices, Tate, not hot ones.  Otherwise he is so polite and sweet, I love him.
Wasps 2, Mark and Michele 0
A wasp got me yesterday. I was walking up to the front to talk to Mark and it landed on my wrist and attached itself to my watch band and inserted its stinger under my watch band. IF I could have caught the little shit I would have stomped him to the ground. UGH. We have wasps in the barn who are nice wasps (well at least they don't come after you from 30 feet away). These wasps by the house we cannot find where they are nesting but they are territorial and aggressive f*ckers. I am ready to burn the house down and chop the tree down to get rid of them there. It is right by our sidewalk as you walk up to the front door. I am thinking they may be in the tree but I can't find the nest. We have sprayed the shit out of that general area. UGH. HATE WASPS.  I wasn't even that close to that area when I was stung I was out toward the field and he literally zeroed in on my and and hit me so hard the hit hurt almost as much as the sting. The only good wasp is a dead wasp in my book. DONE. We had the pest guy out TWICE and sprayed the shit out of all areas and still have them. UGH still have the ants too which is a whole nother story (but at least they don't attack us)!
We Bought a Tractor!
I went to John Deere on Friday without Mark and got a quote then Saturday we both went to Kubota. And bought a tractor. LOL  Our needs were as followed: I wanted a mid-mount mower. And a front end loader. And I wanted it to not be so big a tractor to be intimidating. Everyone kept telling me to buy bigger but I was like if I have a big job (like a huge tree falls or something) I am sure as shit going to HIRE someone to do that for us. I am not going to attempt to pull tree stumps or do anything crazy. This little tractor will cut our grass (both field and yard), the front end loader can move manure and snow (if we get any). It is is 4WD so we shouldn't get stuck in the mud or in the field. It does everything we will need to do and more. AND it will fit in one of the garage bays AND was about 4k less than the quote for the same tractor (essentially) in John Deere. We had a John Deere in TX but I was like whatever works will work for me. ALSO they can deliver this week AND most importantly they are only about 20 minutes away and they service and maintain as well. SO tractor is bought.  I can't wait for it to arrive and me to start figuring it out and how to work it all. YAY!
The Snake Went Away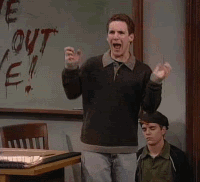 After throwing a bag of snake away into my tack room (that would have been a hilarious GIF of me creeping in with a Kroger bag full of Snake Away and tossing it toward said snake. Then me creeping back in to toss it closer). OMG. He was gone later that day. The stuff does smell but not sure if he left because of that or if his meals dried up. NO CLUE and am sure he is still around but he is at least out of my line of sight. I still tiptoe into that tack room looking like an owl spinning my head all the way around looking on the ground on the walls and the ceiling. UGH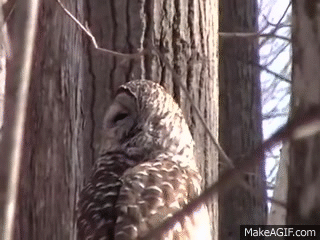 Hope everyone had a great weekend. Mine was busy and I am ready for a real weekend now. Wait, I have to go back to work? UGH (Okay my going to work entails me going to my home office but still!). I am off to Delaware next week for work stuff so poor Mark is going to have two horses to contend with. This should be fun! Not 🙂