Liz bought the Shoofly Leggins (excellent review here!) and a few others talked about them so much, so since the flies were so bad around here I bought a set too. I do think they do what they promise pretty well (i.e. keep flies off the legs) if they STAY on said legs….BUT Remus is a Houdini or genius or something because he has gotten at least one off each day in like seconds after I put them on. Hmm…wait…no he got three off at one time once this week. Like seriously?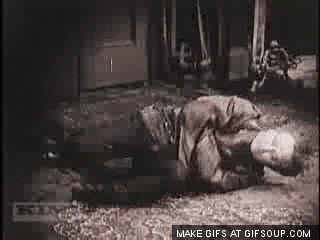 I bought the medium size and they seem to fit well but they are loose (they are supposed to be loose obviously). He steps out of the rear legs more than the front legs. The front legs do stay on more though. Luckily I have found the missing leggins within seconds so it is not that annoying. No wait, YES it is actually. I hate when I go out and he has three on and that fourth leg is COVERED with flies. EEK. or like the other day when he had ONE BOOT still on…..and three off laying in paddock. No way I am buying a set for Tate. Fool me once….
I take my time putting them on making sure the velcro lines up perfectly. And ten minutes later, they are off. I didn't even put them on today. What is the point?? Mega disappointed here. FAIL. 😦 Anyone want a slightly used set of fly leggins? Sigh…..
The concept is good but Remus seems to be able to step out of them.
So back to the drawing board on this. It really is disappointing to say the least. I know our flies are bad so maybe he is flinging them off? Anyone else having issues or is it just lucky old me 🙂 HA!