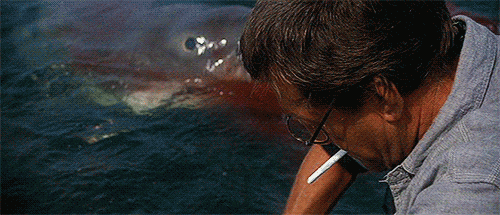 Horses are fickle creatures. Remus loves Tate. But he also hates Tate. And there are scars to show it. We extended the fence yesterday so they have a bit more space and a bit more grass. I went out to check this morning since the optical illusion of the fence made it look like Remus was on the wrong side (he wasn't).
However, while out there I got to see my horse full on Jaws mode. It was not pretty. They came up for a carrot. Watch Tate's face go from YUM to OH SHIT GOTTA GO.
This slideshow requires JavaScript.
If you watched this slide show with Jaws music in your head….so did I! I had to put the phone down to get out of the way (don't take that calm way Remus is walking up as oh hi mom it was like MOVE TATE!!). But that wasn't the bad part. I took dogs out after this and Remus thought it was time to show off. So he first chased Tate into the corner of the field on the hill where Tate literally quivered not sure which way to go. Then Remus BIT TATE hard then took off with Tate back to the barn with mud and muck going every which way.
THEN Remus flew back past me the other way, trotting at one point with his Arab (HA) tail over his back and then cantering (he can't gallop obviously) back with tail over his back. OF COURSE I HAD PUT THE PHONE DOWN INSIDE TO TO TAKE DOGS OUT so got none of that on photos. SIGH. But let's just say for Remus he was cruising and I think we can say the cooler weather is making him a bit feisty. (I think I might not be the first one to swing a leg over that hunk of horse after all LOL he has some moves above the ground that made me stare and Ollie bark HA).
But he was huffing and puffing afterwards so he is so out of shape he can't do too much. But I hate that he is picking on Tate so much. Tate has scabs on his back and I thought it was from him itching on trees (he is an itchy pony) but it is from Remus playing wild stallion with him. UGH.
Now Tate is up in the barn (he gave up with all that emotional crap out in the field) and Remus is king of his domain again out in the field. I know Remus wants to have a pal but dang he is a bully.  I hate that. Crazy ass buckskin. I locked them up last night just so I knew Tate would have a quiet night munching hay and not watching for Jaws to appear.  Plus it was 51 degrees last night with a chance of rain.
Do you have a horse who is a bully? What do you do? I know if Tate stood up for himself Remus would be in a fetal position. He is a bully but is also a wimp. HA. I did tell Mark once I figure out the paddock area and the footing,  I am going to do a fence in the middle of the two stalls so there is a place to separate them so they have their own space. Remus literally will move (as in herd) Tate from stall to stall all night otherwise. Brat horse.
Thank goodness it is Friday. It sure seemed like a long week didn't it? We have no rain today and it is cooler (supposed to warm up again next week) but the mud it is horrendous. ICK. I hope everyone else has exciting plans for the weekend. Enjoy!