BRGHHH it got cold. I turned the heat on this am, I just can't work at home without it being a bit warmer than 60 degrees in the house especially when I have to go outside in the am to clean and feed in the barn. BRGHHH
But Fall has exploded around here. It is low 30's at night and 60s or so in the daytime so lovely. Bugs are nonexistent except in the late afternoon sun in the barn where I proceed to spray the shit out of them! Ha.
I didn't ride this weekend due to other things going on but we had some fun horsey stuff going on no matter. First up we got new neighbors (We have an open field besides us that the local small animal vet around the corner owns). He turned his horses (they are usually around the corner at his house) out in this field now we have cooler weather. So Remus (and Tate) have lost their tiny teeny brains over this update. HORSES OMG WHAT ARE THEY OMG I MUST STARE AT THEM ALL DAY LONG. Yeah. Einsteins neither of my horses are. Dumb and Dumber for sure.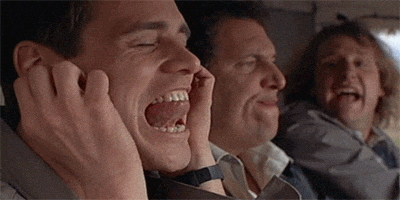 There are two appaloosas and two paso finos out there. I think they are older, and I don't think they do anything with them but I am trying to figure out how to steal one of the appaloosas. HA they will never notice right??
Remus goes out in the field and stares at them most days. So after they arrived I was a wee bit nervous about getting on so last night I decided finally I was going to lunge my horse at least to get some cardio in. HA. I finally bought a lunge line at the tractor supply the other day and used my purple dressage whip as a lunge whip. No one ever said I was a great trainer 🙂 Did they?
I did pull Remus's mane more and banged his tail (it was dragging the ground AGAIN) so at least he is starting to get a bit less feral looking. Still a ways to go for sure! But I managed to finish cutting the flat part of our field up by the road so knew that was an area I want to ride and/or lunge so up we went to lunge. OF course we have to walk by the horses to get there and they all swarmed the fence to get to Remus. And Remus pretty much lost his shit (Tate screaming back in the barn doesn't help either tho Remus seems to like the new horses more than Tate who really is just his punching bag)!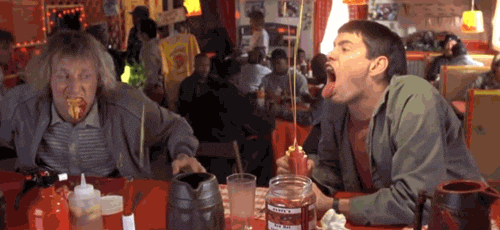 So we got by the herd of horses that might EAT REMUS and then got up to the gate area where we can get into my field. Untying that rope across the opening, holding Remus, who was still looking at those horses with bug eyes was fun, but he was good as gold standing there. Of course he started eating. Sigh.
Now to the funny part. I attempted to video him lunging. OMG so much fail. But so worth listening to the commentary as you watch. He would NOT stop eating while trotting. But he did 10-12 minutes each way and was huffing by the time we were done. So at least that has to help right? He also cantered each way but no way in hell was I videoing while he was dolphining all over the place, squealing.
Here he was trying to eat but you can listen to me try to make him pick his damn head up. This is not the one that will make you laugh though it might make you giggle.
This one is comedy gold. EVEN me listening to it last night had me rolling on the couch laughing so hard. STOP EATING!!  Seriously don't watch at work if you don't want to laugh out loud.
But the good thing is that I will attempt to do this every day at least a bit and that has to help get him (and me) in a bit better shape. Right? HA. The good thing is he is not eating as much grass or hay due to staring at his new-found friends. Whatever works, buddy.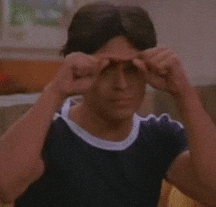 Winter coats are coming in with a vengeance too (Tate has been growing his since AUGUST but Remus's just started this week and is coming in fast and strong). I am refusing to sheet or blanket anytime soon but jeez I don't want winter yet. 30's at night is a bit brisk so sure that and the declining daylight hours aren't helping the fur growing!
So how was your weekend all? Was Fair Hill great?  Did you go somewhere to show, trail ride or do something fun? What was your weather like where you are? Hope everyone had a great weekend!