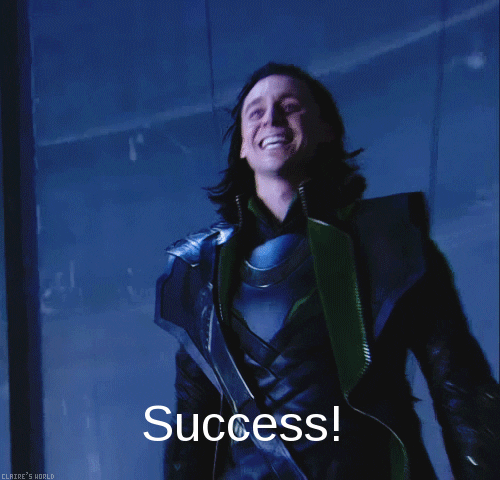 Longest DRIVE EVER! OMG. So the weather gods were against me on Friday. Thursday I got past Knoxville but didn't leave on Thursday until about noon so did pretty good. But Friday I was hoping to get in before dark. I must admit I did not. But I made it. After dark.
For the first few miles after leaving the hotel Friday morning, it was not bad, the sun came out and I got to see some GORGEOUS Fall foliage for a few miles in the Smoky Mountains. And then rain opened up on Friday and never freaking stopped raining. SO all that rain in Tennessee I have been fussing about. Welp, as bad as it is when you are home it really is worse driving in that shit. SUCKS HUGELY.
At some points there was no visiblity at all. AT ALL. And going through the smoky mountains at the same time….was crazy. I think I saw a total of 10 accidents (One roll over on Thursday with no rain, two or three other rollovers or spins on Friday, one tractor trailer that had tipped over and a few other fender benders of various causes). One note: SLOW THE EFF DOWN PEOPLE. I had people flying by me. Just because it says 70 does not mean you should do it in pouring rain, mist, and road conditions the way they were. Oh and at one point on I85 they had about 25 miles of road work with one lane getting by. SO yeah 40 mph is fun and more fun is worrying about men at work in those conditions. I can't believe they were out there working in that mess.
I am so sore today just from sitting there so tense driving with both hands on the wheel. And once I got on the bay bridge tunnel (an hour from my dad's) I was gripping the wheel so tightly I lost feeling in my hands.
But I digress. I made it. It was a long trip but am at Dad's now. I head to DE Sunday then to MD on Tuesday then back to VA on Wed evening or Thursday then herding cats (It feels like) to get my dad moving so we can get on the road by Friday to head back to my horses, my dogs (OH AND MY HUSBAND! LOL).
Hope everyone is having a good horsey-filled weekend. I sure don't have any horses around.  And I miss them! Didn't realize how much I got used to my little farm life.
I hope my soreness goes away from sitting in my truck so long. Everytime I stand up I groan. HA! And I get to drive 3-4 hours tomorrow. At least maybe I can put my audible on as it was raining so hard I could not hear it on the drive(true story)! I was on the road about 5 hours on Thursday and about 10 on Friday. What is the longest you have driven? UGH I would never make it as a long haul truck driver…