I am finally back to the farm! Whew what a whirlwind week last week was. I enjoyed both the user group seminar I attended in MD (and my presentation went amazingly great I was so nervous) and seeing my fellow coworkers again at the HQ office. And I got to see Sarah on Monday night for dinner. So great to see her in person again! Then on Thurdsay we (dad and me) set off for TN. We managed to make it back to Tennessee on Friday evening after fighting snow, ice, rain, wind etc. through the Virginia mountains on Thursday day/night. I don't think Dad is that impressed with how remote we are! HA. He hasn't even gone out to the barn yet to meet the horses either (he doesn't get around as well as he used to so I will have to drive him down there sometime). And now it is supposed to drop temps tomorrow.
Remus and Tate managed to stay alive with Mark taking care of them. Dogs and cat and fish too all managed to stay alive (Thanks Mark for doing all this). He is already dreading when I have to go away again. I hope to find someone to help with the horses in the future. Even someone who checks in midday and does stalls and etc. would be helpful. We will look out for someone.
Remus and Tate were both pretty happy to see me again. (OHHHH LOOK THERE IS THAT LADY WHO LOVES TO FEED US! As I type this Remus and Tate are outside my office window playing wild stallions, rearing up in the mud) SMH. SO MUCH MUD.
Tennessee actually got a couple inches of snow last week while I was gone. Which has melted and become you guessed it become even MORE MUD. When I got home on Friday the weather on Saturday was going to be nice so I started Operation MUD CONTROL on Saturday.
On Saturday evening, Remus got all four legs hosed off completely and then he was put in a fresh stall overnight so his legs could actually DRY for the first time in months. Then Sunday night it was Tate's turn. Both were very good about it. I know they are both muddy again but feel good they had a clean night with no mud on their hooves, fetlocks and on up to knees. SO MUCH MUD. What do you do to keep the mud down on their legs?
Otherwise we have new critters on the farm. Three geese blew in on the snow storm last week and pretty much have taken up shop. They bicker kind of like there must be two females and one male or vice versa but otherwise it is nice to see them on our pond. Oh and one lone duck. Which is one of these type. Common Goldeneye. I see nothing Common about him! Lovely duck.
I love ducks so don't mind him being around. I hope he has a woman duck stashed somewhere but for now he just likes roaming around the pond with the three geese (it is like Three's Company out there with a spare)!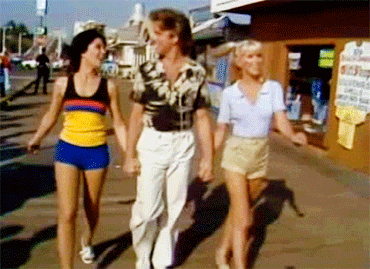 You never know what is going to show up here! Anyway so GLAD to be back. I have more company arriving tomorrow ( a friend from DE) and trying to catch up on work (OMG a week away about killed me so buried in work) and still trying to take care of everything here. Happy Thanksgiving to all (except those that don't celebrate Tgiving and just eat a lot on Thursday and join in with us crazy Americans!) in case I don't get a post up till after then!! I have so much catching up on blogs too!!  Hope everything is going well for all of you!! I missed being active in my blogging community!! Sad when you miss online friends (I was pretty busy all week unfortunately so could only post once in awhile). BUT I AM BACK NOW!