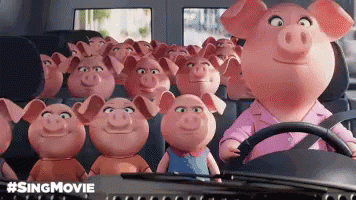 Okay lots of you follow on Instagram so you have seen parts of this already but ummm we had a load of hogwash come into our field this weekend. I mean I never thought I was going to go outside my front door and see a damn PIG? WTF. I couldn't figure out what the horses were staring at petrified and then I walked out and saw this.
Yeah that is a pig. Not any kind of wild animal really, I quickly texted my neighbor who told me it belongs down the street and pretty much roams everywhere. Um, really? I moved in in JUNE haven't seen him once (or her I have no clue). I think it is a pot belly big that has been allowed to eat everything in front of him/her cause it is HUGE. It looks like no livestock pig I have ever seen. It also paid no attention to me when I spoke to it. Merely, meandered away to the neighbor's land.
But meanwhile. OH yes, meanwhile. My horses had damn heart attacks. SO I think we are prettty safe to say that the thing that freaked Remus out a while back. Yeah must have been old Porky here.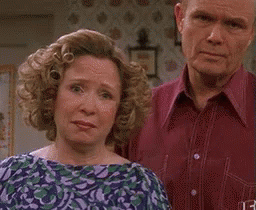 Except this time Tate was out too. SO I HAD TWO RAVING LUNATICS. Even after Porky left they stared and snorted and stared and stood in the far end of the field. And refused to come up for food or water. (Keep the sound on the first video at least so you can hear Remus and his SNORT) LOL!
They stood out there for about 7 hours yesterday until Mark and I went out in the mud and muck. To walk them up. And Remus didn't want to walk up (Tate just followed). So I had to get firm with the damn buckskin who has no brain left. What an idiot he is. They just knew that pig was still there somewhere hiding with a rifle ready to get both horses. SMH
Yes walking through the mud to bring them up was SO much fun. UGH. And Mark has a business dinner tonight so I either leave them up in the paddock all day or turn them out and THEN probably have to go get them later by myself. I mean they might come back up but they might not. They are both mad to be in the mud paddock from hell but suck it up buttercups.
At this point I almost hate my horse. I am seriously fed up to here on his stupidness and goofiness and now sure the pig was scary but he is a nutjob (Remus not the pig)!  I am still looking for bootcamp for him and was trying to wait till later but may try to move it up just to get him out of this enviroment for a while. Tate will have a breakdown but overall Tate's pretty happy in his ownself. I think he will be okay.
Speaking of, Tate is not eating nor drinking since yesterday (I mean he ate his ration balancer and some of his hay last nite but hardly drank overnight). Remus (It will surprise no one ate all his haynet worth of hay and drank some) will survive I think.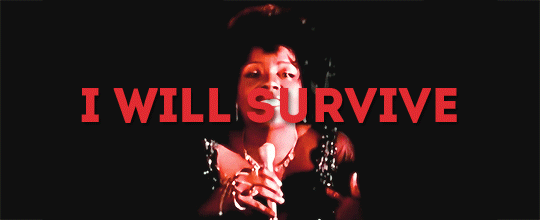 Today they both continue to look for that damn pig. Remember last time Tate was up so had no idea what Remus was scared of but they both know now. THERE ARE KILLER PIGS IN THOSE TREES SOMEWHERE. BE CAREFUL! THEY EAT FAT HORSES!
Please someone tell me their horror stories of how stupid their horses are or have been so I don't get a complex thinking it is me. Barring that, anyone want a slightly demented buckskin? Thanks!! Hope everyone had a wonderful weekend with less rain, less cold, and DEFINITELY less pigs in it! 🙂