This blog is a bit slow lately and I apologize. Remus being away in KY and Tate just being the same squirrely pony as before means not a lot of horse stuff going. So except for the new addition to our family(AKA the Bernie), we just keep on keeping on here. I have to live through you all for more exciting content!
We did have a gorgeous weekend weatherwise and both my paddock and fields are dry enough for me to walk over without sinking (There is one little sink area by the gate going out to the field). It is amazing! Now I need to get out there and start cleaning it up so I can get some gravel dumped. But I am sure we will get rain before that. Because of course we will.
Speaking of new additions, our tropical fish tank has a new resident too! How cute is she/he?? She has already gotten bigger so hope her aunts/uncles/moms/dads etc don't eat her! HA
I did get out on the tractor to do some field work and move branches and Mark did some yard work on Sunday. It was almost 70 degrees and sunny and was a great day to be back on the orange tractor!
Tate is still as nervous as ever. He never really chills out except when I put him in the front field for grass. He is nervous walking there but is more normal out there than in his stall or in the back field or paddock. I stopped giving him his supplements in the morning because he barely eats his ration balancer in the morning as he is already on PATROL with looking at anything that makes any noise outside the barn (which is closed up tight so um nothing there dude).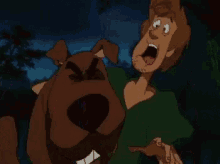 Tate is polite enough (even while looking around) walking down to the front field on a lead and I even take the dogs with me sometimes.
Tate is still scared of his own shadow but he goes along. He also comes trotting up to me when I call him which is downright cute with his fancy trot. He eats his grain at night and his hay and he drinks water, plus he drinks in the morning outside so he is keeping his food intake and water intake up. He just doesn't do much more during the day but stand guard. And watch. And wait.
If the weather is nice (not windy, but sunny and warmer) he is much more relaxed than when it is cooler or windy (leaves rustling still get him going, he is sure there are PIGS around). He is an odd pony for sure. Yesterday it was beautiful and he was up waiting for some hay at the gate. Other days not so much.
I almost dread Remus coming back so they both get back into that needy cycle of having to see each other all the time. Tate while nervous is not whinnying anymore for Remus and is pretty calm except for being looky. His stall is cleaner without Remus here (less spinning I say). Kind of nice being a one horse farm for a bit. I haven't really had an update on Remus except that he is being a good boy. If I get more video and photos later this week I will share with you all. At least I am not getting bad reports (yet)!
Otherwise things are quiet (or as quiet as it can be when Bernie is not barking, she loves to bark at Gretchen or the cat, who both ignore her). Hope everyone had a productive weekend! Spring is coming here. Grass is greener, trees are budding. YAY!