It's another Schnauzer Saturday! Let's start by looking at this beautiful saddle cover I ordered from Bel Joeor (her Etsy shop is here and her blog is here). The colors are much prettier than they look in the photo I took ( not much sun coming in today) but you can tell it has purple so you knew I had to have it! It fits great and is much heavier than it looks. Love it!! Go see what she has, I have a small bag from her and now this. I think I need more stuff! #morepurplealways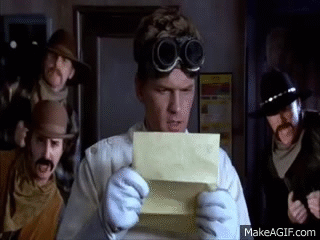 I bought Mark a charcoal grill and that thing is fantastic. The food is so much better than on the propane grill. We love it. I also bought him insulating gloves which he calls his Dr. Horrible murder gloves. So if I drop off the face of the planet, send help. I am just kidding, who would take care of the dogs and horses? Hmm?
Gretchen is the only dog allowed to run loose (while I am out there, never just by herself) the other two have to be in the dog yard to be loose. Gretchen is a good girl. The other two are on leashes otherwise, keeping up with them is a exciting time. Yesterday they (Ollie and Bernie) ran back and forth around the yard for about 10 minutes until they were exhausted. I don't think Bernie ever just walks she leaps and pounces everywhere if she is not full out running.  However, I do need to get more photos of Gretchen for next week. She only got one this week on Schnauzer Saturday!!
My dogs (and cat) continue to be the most spoiled creatures in the universe. Ollie still enjoys the crate which blows my mind. If we wanted him in there it would never happen. (He is in there right now sleeping and Bernie is standing outside waiting her turn.)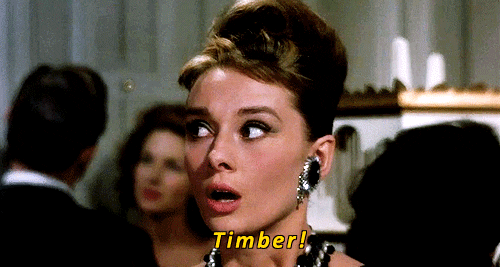 The tree service came and did our trees the other day. It was a wild few hours as every time something fell to the ground the house shook a bit. HA. Also those tree guys are insane, climbing up in those trees! Makes me fearful just to watch them.
It looks much better and more open now without the leaning trees. So that is done! I will have to take after photos this week.
There is a very good chance Tate will be leaving in the next 10 days or so. Except for being off, he has been perfect lately. Figures. My farrier is coming to check him out on Monday to see if he has abcesses.
I will be sad to see Tate go but might enjoy some horse-free time for a bit. And it will give me a chance to spring clean the barn and work on the paddock area!
Happy weekend to all…we have bad storms coming our way today so I tossed Tate out in the front field this morning and am planning on getting him up soon and putting him in his stall in the barn. Hail, thunder, lightning, you name it is coming our way this afternoon! I think a lot of people have some weather coming their way from this storm system. Stay safe everyone!