The weekend flew by again. UGH. Not much going on here these days. We had a few glorious days of Spring like weather but it was cold yesterday (albeit sunny as heck) and this morning it was 31 degrees. So yeah a bit nippy out. Tate is being really really good lately. He is still a bit off but it hasn't resulted in huge drama so he has been easy to handle with it. My farrier is supposed to be coming today so fingers crossed we can get Tate sound before he goes back.
Our friends Stephanie and Henry rode to our house yesterday (it is 8 miles, nope not doing that, especially when it is chilly) and I hauled them back home so they didn't have to ride in the dark or cold.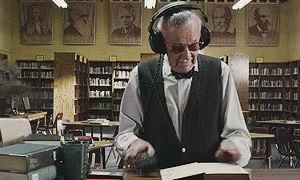 Tate never even realized there were horses on the property (he was in his stall eating hay) so I guess he was okay about it (I was worried about him running if I left him out). Tate did get a bit excited when I brought him up yesterday when he walked by the trailer (I had already hooked it up when they texted me earlier). I think he thought Remus was home. I felt bad for five seconds.
I didn't get photos of them actually at my house on their horses. I think my brain was frozen or something but I did get a few of them once we got them back to their place. Barley is their Tennessee Walking Horse that Henry rides and Cici is Stephanie's gray mare (OTTB). They both (the horses, not the riders) were very confused why they rode all that way to my house but did not mind getting a lift back in my trailer (It was getting cold again by then)!
So while not a real horsey weekend for me at least I got to pet some other horses! And talk to horsey people. I am sure this cold snap is the last hurrah for us and it will be hot as hell soon enough. I would really like some more spring weather before it goes to triple digits!!
I hope everyone else had some good riding this weekend (and spare me that April Fool's shit. Emily got me good first thing this morning).
Happy Monday (no that doesn't work, how about Monday is here, Friday is coming?) That is better!