Saturday
After arriving, we goofed around at the barn a while where I met all the horses and Erin (PSA: You have to try Erin's flyspray, I will do a more in-depth review and followup but for the first time in my life when I fly spray my horse in the morning (or whenever) I don't want to run to scrub the smell off, it smells good and it works!!). Erin is a bonafide member of the I Love Remus club so I was so happy to really meet her (I mean a five-minute encounter in a Lowes Parking lot in the middle of the night to transfer my horse in March does not count as a meet and greet at all). She is a hoot and between her and Emily had me in stitches most of the time.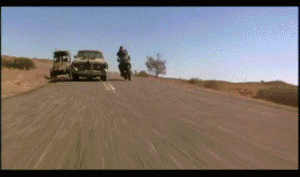 Then Emily and I went off in search of a tack store. Three heart attacks later (you think I am kidding, Emily drives like a road warrior, hahaha, love ya Em!) we arrived at this cute cute tack shop nearby. I miss having a tack shop nearby. We walked around with Emily grabbing the few things she needed and saying she was done.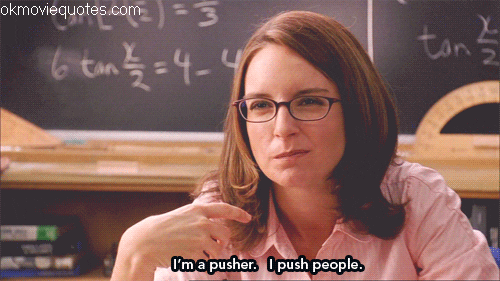 I tried to talk her into boots and anything else I could find but she stood firm. I tried on vests (Just Tipps but wanted to know what size I needed (large is too small but extra large is too long…sigh) and helmets (TraumaVoid made me look like I had had some sort of trauma ugh, and they had OneKs on sale but alas not in my size). I still ended up buying gloves, fly mask, purple saddle pad (why not), purple socks (never can have too many) and new boot bags (freaking BARN MICE CHEWED MY ZIPPER ON MY OLD ONES). The prices were very reasonable there and they had a lot of nice things in there. We had to leave before we both spent more than we wanted to do!!
Then we went and ate our weight in food at World of Beers. We were both really tired and wanted naps. Plus we had a lesson for me scheduled at 8 pm (ET had a party she had to go to in the afternoon) that night. You laugh but that is my damn bedtime 8 pm. UGH I hoped I could remain awake. I had the best avocado toast in the world with two poached eggs, it was YUMMY (I should have taken a photo but instead I scarfed it down oops).
Then we headed to Emily's house so we could assure her husband Matt that I was not A) A stalker B) A Serial Killer or C) Insane. Not sure if I convinced him about C) but the other two I think I did. And I met Hannah, Emily and Matt's dog who is a sweetheart and so well-behaved I think I might send Bernie there for civilizing! HA
Emily promptly took herself off for a nap and I went to my room to 'unpack' (OKAY I unpacked then I took a snooze too!). Emily made the BEST DINNER EVER (AGAIN NO PHOTOS because I am a pig) and we ate early so we could head to the barn around 630 or so. BECAUSE LESSON AT 8. UGH.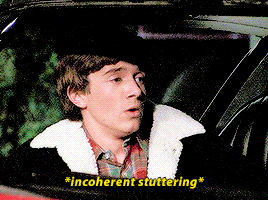 ET ended up having someone come to try one of her sale horses (She texted us in the afternoon to let us know) so my lesson ended up being almost 9 pm. I am barely coherent at that time without actually trying to ride A HORSE.  And the rain came too. It was icky (why we didn't ride in the indoor I have no idea). We watched the people trying the horse out then we went to tack Remus up. I took my saddle with me and after I got it out of the truck and as we placed it on Remus, ET's eyes lit up and she said wait why didn't that saddle come with Remus for the two months…hahahah (She had been riding him in an older Toulouse because none of her saddles fit Mr. Wide Load). So I told her she could ride in it at the show. And after my lesson, my saddle was promptly loaded into the trailer for the next day without even a second glance. HA!
Onto my lesson. OMG I am still sore. Like better today but yesterday my abs were killing me and my legs and my butt and everything. And Remus was great. Me, not so much. ET is a fabulous teacher and I immediately asked her if she would do facetime lessons! She has a way to make things sound simple enough. And break things down for idiots like me. She never talked above me but she told me to try something and when I did it worked! But dang I am so out of shape. My horse is in much better shape than me for sure. Be gentle watching the video. My form sucked, and at one point (watch in the video it is hilarious) Remus tripped/spooked (yes that is a thing) and almost unloaded me.
AND leaving the ring in the dark later he really almost dumped me spooking at a pole on the ground.  ET admitted Remus is great but he does have a spooky side.  Ya think? HA! Anyway we did lots of transitions and we even cantered BUT I am the problem now not Remus. Sigh. I had to stop several times to catch my breathe (and stop wheezing). But Remus was really great and feels wonderful.  He is so much more forward (FOR HIM) and she has really been working on his canter though I still had issues because hello, it is me, remember. Emily took the videos huddled under her coat so I appreciate her sitting out in the cold and damp watching me ride.:)
We headed back to Emily's around 10 or so and both of us went and crashed. Longest day EVER. And that was it for my first day in KY! I still have to backtrack and show you Remus cross country schooling with ET on Friday as well before I got there (but Emily got all the media for me for that). And then I have to share all the media from the horse trials. Whew. Busy week! From no content to way too much content. I am never consistent! Happy Tuesday all!