Remus was a star yesterday at the show but more to come tomorrow on that. A week from Tuesday I am off to NOLA for our conference. UGH. But for now, enjoy Schnauzer Sunday!!
Remus is back home now. He spent most of last night screaming for his friends and I was out in the dark pasture looking for him last night sure he had escaped (He hadn't, he was back up to the barn by then we must have passed each other somehow). I had a minor heart attack but all was well and I locked him in his paddock over night just to play it safe!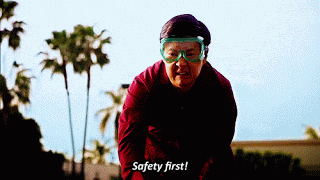 Today he is a bit more relaxed and was even out in the field till about 830 before the bugs chased him in and now he is tucked in front of all his fans. IT IS HOT still. VERY HOT! UGH. He is pretty spoiled however. Which anyone who knows him already realizes this!
These dogs are also so spoiled, I tell you!
Operation clean up started today (The Brits arrive in a couple weeks!) so I was going through comforters, etc. Ollie and Gretchen decided anything on the floor was theirs for the taking.
Ollie also took over one of our new pillows from Kohl's. Warm fuzzy pillows in 95 degree weather. UGH we will need them one day, right?? Maybe…
Bernie also enjoys the fuzzy pillows. Useless, I tell you all of them!! Until tomorrow, Happy Schnauzer Sunday!! For now, spoiler alert, fat buckskin in dressage.