So the torrential rain and over 10 (YES TEN) inches of rain we got last week ensured my lesson was cancelled. ACTUALLY they never cancelled but I did end up not going and there is no way they were going to have lessons in that muck and mess. It was cold and chilly and deluge of rain coming down from the night before through the morning. I kept waiting (outside ring had to be having whitecaps by that time) but they never did so I called it. I am sure they will charge me for it but I wasnt hauling my horse in that let alone riding in it. So that sucked last week. I also have NO MEDIA so enjoy the gifs that seem appropriate for me right now and Remus. Sigh.
The rain kept on off and on so everywhere was flooded for a few days. We had the show on Saturday and I had hoped the high cool (really COLD) winds we had on Thursday and Friday would have dried things up. Alas. Nope.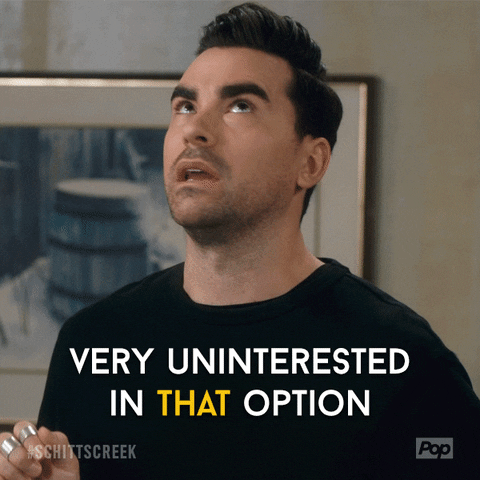 I woke up early and I had already cleaned Remus up as much as I could on a 40 degree day the day before. He was pretty lit up when I loaded him (he is so fixated on those neighbor's horses right now it is not even funny) and he literally rocked and rolled my trailer the whole way to the show. (Sidebar: Emily you need to find me a heavier trailer, my horse weighs almost as much as my trailer hahahhaha I think a heavier trailer would help when he is doing his rocking and rolling). To be fair it was CHILLY AS F outside so I get it but I was getting seasick driving his fat ass around. UGH. Anyway once we got there it was still cold as hell so I unloaded him and put him in the stall that I had reserved for him for the day. He promptly started eating hay so he seemed better.
I then went and unloaded all the tack etc. and started getting him ready. He was still wired when I swung on him (after like ten tries of him going around the mounting block, I had one thought when I threw my leg over like is this the time he dumps me. Nope he just stood finally and I got on him). I walked over to dressage and this was my first inkling something was wrong (AKA the footing). He was walking on his tippy toes (which he felt good I knew that) but the ground was literally moving beneath him. The grass was slipping and the mud was sucking at his feet. I was like hmm this might not be fun. After negotiating my way over to the grass dressage ring we stood and watched while my horse vibrated. I had planned to school him in the grass but quickly realized watching the other horses go how bad the mud was. (My horse was still vibrating and chomping at the bit, YES Remus). He needed go trot around some.
We walked over to the jump ring (which is limestone based so not as bad as the grass though still a bit mucky) but he was doing this little pitter patter jog. It was like after the mud and grass he was so scared of the ground falling out on him. We trotted some loose rein trots letting him get his bearings then I walked him a bit and then realized I was going soon. (Also they should have held the dressage in the jump ring and just reset the jumps later. It would not have been as much of a fiasco and no jumping is done till after the dressage. Just saying.) Remus was such a good boy considering how good he felt though.
I was worried it might be a fiasco, our dressage. And it was. My first realization was while going up to the ring the kid in front of me could not keep her horse on the rail. I thought oh poor kid.  As she left the ring I started going around the outside and while trotting Remus slipped down some more. It was that sucky clingy type of mud in that grass and it was pretty scary. Remus was like nope, not trotting through this. I had left my spurs off due to his vibrating but even if I had had them on I don't think he would have gone forward much more. Self preservation thy name is Remus.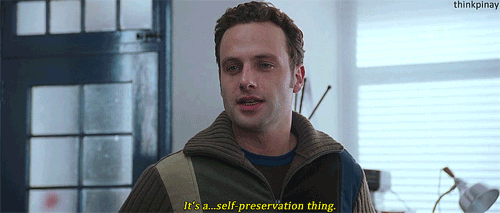 The judge rang us in and we turned in at A at a nice trot and Remus almost fell on his face since a muddy abyss opened up as you entered the ring from all the horses who had gone before. His feet went four different directions and he stopped dead. Then bless his heart he trotted again when I asked him and then he stopped again. Because the mud was about up to his knees by then (at least his fetlocks). We did our halt and I barely got him to trot again in the whole test. He would try and almost fall then go to a walk. He was so confused. On our first circle I think he trotted two steps. By then I was so frustrated (not at him) that I told the judge I was scratching. She was very nice and said oh I am trying to score everyone fairly due to the footing. I said I will continue but I am walking the rest and I am scratching after it is done. I was being nice but I was like if my horse doesn't want to move forward there is a reason (He really was not being a shit, he was scared).  So we walked most of the rest of the test and then halted and she asked again if I wanted to be scored and I said no thank you and scratched from the day. I stayed around and watched more people have trouble in the dressage ring. Horses that are very trained in dressage had issues so it was not just me. And I was glad I had scratched. The jump ring would have been fine but I wouldn't have gone till late in the day and it was FREEZING and I just was over it by then.  (The dressage judge was lovely and really felt for us who were riding, this is in no way is a ding at her or even the people putting on the show, we just had way too much rain in a short time period last week!)
This truly wasnt a 'take my toys home' temper tantrum. If my horse was that uneasy about footing he was either scared he was going to fall or he was hurting somewhere. I wasn't going to go and jump him in the ring if I didn't have to do so.  I felt fine with my decision. And we hung out then we went home. Mark was thrilled to see me return so early and it took me like 3 hours to warm up after showering. Remus went out and laid in the sun and was happy.
Thinking back I do think the footing and the fact I couldnt really warm him up as much as I wanted were the two main issues. The other issue which I am going to research a bit is I am wondering if he was sore a bit as well. The weather went to cold very quickly, he had been up the night before, he did seem a bit tight in his back end in the limestone ring. It was just a perfect storm with the combo of the bad footing as well.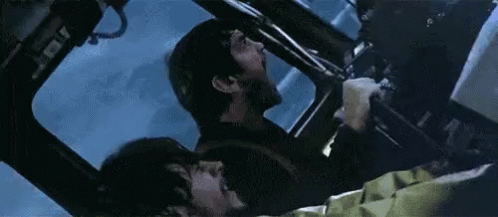 I want to research some maintenance things for him this winter and see if we can see how he feels over all (there is a fantastic equine hospital down the road from me about 30 minutes away) and get him ready for next year. He is going to be 17 next year after all! So if I was a wimp by cancelling so be it but he owes me nothing. We do this for fun. When it is not fun, what is the point? So ends our show season such as it was. BAH Considering last year I wasn't riding AT ALL I think I have done better this summer and fall but still it is a bit disappointing to go out like this. I plan to continue hauling out to lessons so I hope to ride more over the winter even if my horse has lost his tiny mind here at home with the neighbor's horses.  And that is a whole different story to tell in another post!
I hope everyone had great weekends and I look forward to reading about all your weekends!! 🙂