Schnauzer Sunday is back! I figured I had better write something. Before you all forget me!
Remus is fine and living his best life at the barn so I don't have to worry about him. I went and dropped off his Smartpaks on Friday (I think it was Friday, who knows!) and he had been ridden by the barn owner's kid and she (the kid not the owner) was giving him a bubble bath when I pulled up. So that was perfect. I dumped the Smartpaks and gave Remus a carrot and took the cardboard box back with me. I hope to go see him another day this week but am trying to keep my distance.
First because Mark is still going into work each day. He is being careful but the chances of him bringing it home to me are likely (or of him getting it as well).  Second, my allergies are still horrible as well as I think my sugar has been off. I am not diabetic but am hyperglycemic so I think the stress and anxiety is getting to me as well as not eating as regularly as I should. I have a cough but it is only when I am draining from allergies so I think I am okay. I take allergy meds and it alleviates it some so that helps. I have had a cough and allergies since early February so this is nothing new. But just in case, I didn't stick around the barn and also wiped anything down I touched with wipes before going.  Including Remus's nose!
I also pump gas using doggie wipes. Sure they aren't bleach wipes BUT they wear like a glove and are disposable and also help keep your dry ass hands a bit more moisturized. I have a baggie full of them in my truck. I also have alcohol wipes (since you cant find regular wipes anywhere) and wipe the keypads after I get gas. Not only do I not want to leave germs, I don't want to take germs with me.
We have gone out to pick up groceries and that is about it. I haven't felt great all weekend so except for cutting grass (which managed to anger my allergies each time) I have flopped out all weekend. Not a bad thing! We mostly only stream at night as I don't want to come out of this with a serious bingeing habit! HA. I havent even had a glass of wine so you know I am wiped out. Hopefully I start feeling better and can binge and drink some wine! 🙂
But we kept busy no matter what. Mark weedeated all weekend and I managed to cut the main field up top as well as the rest of the yard. Everything is so green! And the weather while hot on Friday and Saturday (mid-80s!), Sunday was BEAUTIFUL after rain and wind and gross storms on Saturday night. It was in the 60s and sunny and just gorgeous!! I wish I could bottle this weather. And bring it out from June onwards. I dread the bugs!
So this is the new normal now here. The dogs love us at home with them most of the time. Luckily Mark gets to work from home tomorrow (YAY).  How was everyone's weekend? I see some of you are so creative either sewing masks, or doing crafts. Kudos to you!! Stay safe all and I am so looking forward to being around people again. Well, kind of!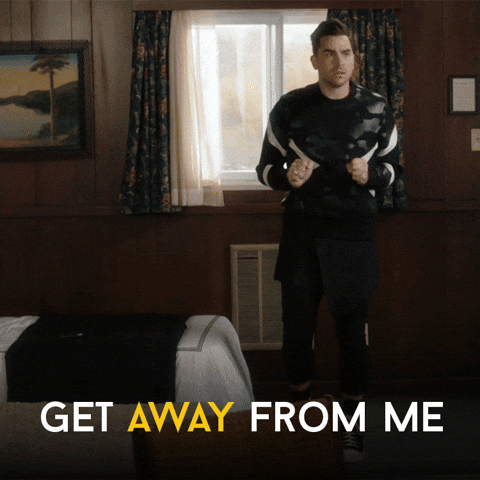 However, does anyone else shudder and get creeped out when they watch TV and see all the people shaking hands or hugging or in a room full of people? Just me! Okay then…:)