I finally had time today to upload some videos. YAY.  Let's reiterate how HOT it was. Remus stood around for a while and we had to wait forever for dressage. By the time we were getting ready to jump they were quite a bit behind so our 1:25 time was closer to 2 pm. Yeah. Not good. I literally got on and cantered both ways and popped over a cross rail. Done. Remus was lethargic and sleepy.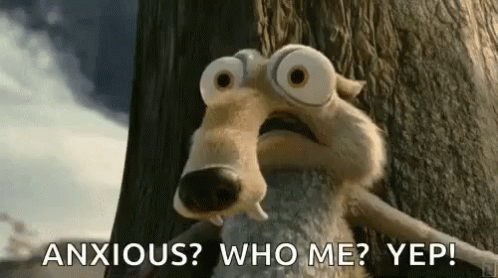 I however may have been lethargic but I also was having a damn panic attack as well and I even thought about vomiting but it was too hot for that. Stephanie my wonderful partner in crime who showed earlier, talked me through it and was just so damn positive she made me feel like I may be able to do it (She had finished by now since she ran Novice so she had the right to be positive). She also managed to jump the wrong first jump and got eliminated (yes she jumped the training #1 fence not her novice, we picked on her endlessly) so her wtf attitude definitely helped me a lot!  Yes our stadium round was more of a lope and trot over jumps but we were clear. The last jump he took a hard look at but he did jump it. It was the first time I have jumped in a show that the jumps's heights didn't bother me the fact my horse was not very forward did bother me. He was done at this time and just wanted to get through it (me too)! But we managed then we were to head over to cross country (he was cross cantering and swapping leads, he was definitely having a few issues and he actually got adjusted by the chiropractor this week so yes, maybe he was a bit stiff, poor fellow).
We then proceeded to walk. VERY SLOWLY. Over to cross country. There was no way we were going to bust over there and go. No worries though. They were adjusting jumps so I was second to go and probably had 15-20 minutes to walk Remus around. I even chose not to do any more schooling and we just looped the reins and walked. The person in front of me was waiting and when they finally told her she could go into the start box I started gathering myself.
She quickly had a refusal at fence 2 and as they started to ask me to come in the start box I pointed out that she hadnt even gotten over the 2nd jump yet. They were like oh she will get out of your way. Will she?? WILL SHE? I think not. Not that Remus is fast but I was stewing over the fact that horse going in front of us was refusing and slower than Remus. Sigh. At least for the first time ever I wasn't thinking of vomiting in the start box. Baby steps? Maybe so….get pissed off and you don't care about it at all. HA. We walked flat footed into the start box and Remus suddenly realized we were going cross country. He did wake up a bit then. We headed to the first jump and over it we went. The horse was in front of us and managed to get over the fourth jump and turned back to the fifth as I headed to the fourth. My stress level was in overdrive worried about that damn horse in front of us. Remus was not full of himself but he was locked onto every jump I pointed him at. By the time we cantered by the water to 6 I saw the horse in front of me go to 7 and get over it then you went through some woods. I had to slow Remus to a trot in the woods after 7 so she could get ahead a bit. They weren't timing us so I was being nice. I came out to 8 and saw she had refused again so I shouted to her to let me go. (JUMP JUDGES THIS MAY BE YOUR JOB NOT MINE BUT YOU ARE WELCOME UGH) She at least finally got the eff out of my way and we blasted (okay probably trotted) by her over 8. We turned to go around to 9 (a brush jump which was scary as f walking the course but I don't even remember actually jumping it) and then turned for home for jump 10. A lot of our jumps were shared with regular starter and even BN so they were substantial for us. Remus cleared the last jump and I started patting him before we even got past the finish. It was so damn hot and I was so tired and so was he but we were clear. I swear he may not be fast, he may not be agile, but he is so dang willing when the chips are down.  Also all we got were the last few jumps on media for cross country it was a BIG rambling course and there was no way to get more than a few jumps on video. So of course you got the last ones where he was tired as heck! HA! Thank you Steph for getting what you got! I owe you!
He really was a star, my friends were waiting and we wandered back to the trailer where  I slid off and nearly buckled. I had the shakes and downed some water and untacked Remus. As you all already know we ended up third in our division but I didn't even care. He was such a great guy (except with the train). He is simply the best fat buckskin there is. 
I cooled him out and started throwing shit in the truck and trailer, we were an hour past our anticipated finish time and I wanted to get home. Within an hour, Remus was in the trailer with his fans and a huge haybag and I was heading back to Tennessee. It was a great venue and run very well (except for them getting behind a bit but what show doesnt!).  I am glad we went but I wish, just wish it had been a bit cooler. I think Remus could have even done the regular starter or BN if it hadnt been so hot. I was so glad I downsized our level when signing up. And that may be it for me for competing in 2020. But hey, at least I got to run Cross Country again! YAY REMUS!  Oh here are the jumps below (YES they are out of order on the slide show a bit, sue  me, dang WordPress is making me work to blog lately UGH). Sure some cute little logs but still we went cross county! 🙂 WOOHOO Nothing beats that feeling! 🙂