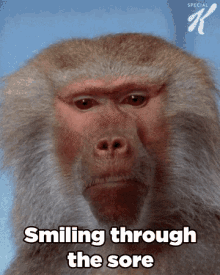 My abs hurt right now (I started this Saturday evening and it is now Monday morning and my abs still hurt, just saying). Why you ask? Because I haven't had a dressage lesson since Emily up in PA. That is over two years ago for anyone keeping count. Yikes.
I took a jump lesson with Hilda Donahue at the clinic in June but did not luck out to get into the dressage part. This time I did. My time was very early (8:30) and FOR SOME REASON it was spitting rain and about 60s instead of the sun and low 80s promised. But anyway.
Remus was in love with the tiny ponies in the field (and the not so tiny horses out there too) but he soon got his brain back in the ring. I had to get up at 5 and was there to pick Remus up at 7 and heading to clinic by 7:15. Ask me if I love having a trailer again? The answer is yes!!
Anyway she chatted with me for a minute where I brought up my dearth of dressage lessons. She remembered Remus and asked me if he was a Connemara (yes the dapples ARE BACK). I said nope fat buckskin QH. She still thinks he is cute as a button. We discussed our actual three 8s in our dressage test at Dunnabeck (one was for his trot circle actually, yeah and one for his medium walk). Those of you following me for a while know how hard it is for us getting engaged for walking and trotting in dressage. Let alone the canter. So it was really good to have her also say his walk and trot have improved greatly. We will get to the canter (UGH).
We started out on a 20 m circle. Geometry is NOT MY friend so when she divided it into a 10 m circle instead my tiny brain fried and went what? She literally walked the 10 m circle for me with her own two feet to show me. Thank you visual aids.
We worked on a lot of circles. Some shoulder ins. Some counterbends. Some leg yields. Remus worked very hard but I worked just as hard having to get him working. WHEW. Now you see why my abs hurt??
For the canter, we had some issues to the right. He is bucking again and just being snotty about it. The chiropractor did say his back stifle was a bit sticky so I think we will schedule a work up with the vet and see if we can get a bit of maintenance on board my 18 year old horse who literally has had no maintenance at all. Could be time. If nothing else maybe something for his joints? But we did manage to get some good canters in. The footing at this clinic is great but it is deep and Remus is not a fan. So that could have been part of the problem as well. But we got through it. And Remus was more engaged than he usually is trotting around a ring with a beginner on him (Or me) with his nose poked out!
It was a fantastic lesson and I urge anyone who sees Hilda and a clinic to sign up. She breaks things down so easily in bite-size pieces so I can figure it out. (I am not the sharpest tool in the shed). She is very complimentary to my riding too which is lovely thought of course I doubt it ha. It is hard work but so rewarding when you get a well done from her. Now can I go back to sleep? More to come this week as we had a jumping lesson with her the next day!! A very nice woman heard me say I was by myself on Saturday with no one to take photos and not only took the photos above for me but even got video. I will attach the video in my next post. I need more coffee right now and getting ready to jump on a work call!!
Remus was a star and I have lots of little exercises that Hilda gave me to get him even more engaged!! So it was a great ride, albeit a bit early. I loaded Remus up when we were done and took him back home then headed home and was home before noon! Not bad at all!