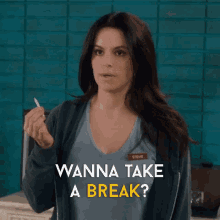 I had a week and half off from barn this last week. Why you ask? Well , one reason was my dad has moved down here permanently (his house has no furniture up there in VA now so think he has to stay this time) and we are busy getting him set up with all his doctors down here. AND my sinuses and allergies flared up again before he came, and this time they did a COVID test. Neither me nor the doctor thought I had it but to be safe we did one and then I stayed home. And stressed. And stressed. And worried. And yeah. It was not fun. I did hear it was negative four days later so it was only four days of stress but I didn't want to go to the barn until I knew so I had to back out of helping feed one night and skipped a lesson last week.
I have a make-up lesson Saturday. And would LOVE to ride a couple more times this upcoming week but Tennessee is predicting rain for like five days straight. Big sigh. I did go feed the other night and it was so funny as a kid was using Remus in a lesson so she went and got him up and as she was putting him in the cross-ties he passed me and I had a mask on and he walked right by and then when I said something to him, he slammed on his brakes and turned to look as if he couldn't believe it was me. What a ham.
He was adorable with the kid in her lesson( I kept sneaking a peek outside as I did the chores). He looks fantastic and I NEED to get some new photos of him for sure. His weight is perfect. He has a spring in his step. His eyes sparkle. Remus is living his best life. And even when I have to stay away I knew he was cared for and ridden and pretty darn happy. So this is good.
Otherwise it was an interesting week due to my dad being here (the TV is getting a workout here compared to just me and Mark using it). The inauguration kept him busy all Wednesday which was good! It is a learning curve with him here and I hope Mark can learn to deal with it better. But overall things are fine here. Just damp and cold and gloomy in Tennessee. I am looking forward to Spring and doing things again. That trailer sits outside my window where I sit and glares at me like let's go places, woman!! Soon, trailer, soon!!
Hope everyone has had a great week. MAYBE I can get some media tomorrow for my lesson? Maybe??
Happy weekend!