So we pulled into the show grounds lot and I parked Remus in semi-shade and told him I would be back I was going to just run thru the course fast it should only take a few minutes. Right? WRONG HA!
I know a lot of you are bad asses and have no issues doing BN, Novice, and above. Remember Remus and I have done Intro (or Starter) for years and it is usually our comfort zone. Maybe one fence might give me the heebies (aka the red table at the end of FH starter in Maryland) but overall it is usually one big loop. I never have had issues walking courses up north. Remember this!
Of course all the photos I got of the jumps did not reveal the maze-like quality of this course. Nor did the jumps look as big as they did on my first go-round. But believe me that not only did I get lost (twice or even three times!) but I was hyperventilating but the time I walked the course the first time( nerves maybe, definitely cardio issues as those hills were huge hahahha).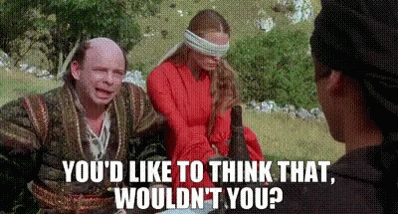 I rode Intro Starter last year and it was a cute easy loop around the first field. Thanks to Amanda and Emily I signed up for regular Starter. Last year a lot of jumps were shared with Intro so I was like oh no big deal. Umm.
I managed to not even get a photo of the first jump. Out of the start box you went toward a line of different size barrels. The starter one was biggish but compared to BN, N and above, no big deal.
The first jump then lead to a slight turn to some straw bales for #2. Again no big deal. Then we entered the woods.
I of course on my first walk through went to the right thru the woods not to the left (which there was an arrow up on the tree saying ST. No clue that meant Starter.) Yeah. I ran up to the Novice and BN jumps and was like well this is wrong, so I traipsed thru the woods to get to my right path. Found fence 3 in the woods. It was a cute little log. AGAIN no big deal.
I meandered out of the woods to look for #4. Which was right there at the opening of the woods. A cute little fence with some straw stuffed in it. The approach was a bit wonky due to going down a hill to it through the woods but again. Not too much issue there.
Then I got lost again. We had a fence option (Fence 5). And I was confused as F#ck. You jumped 4 (to explain, fence 5 was right there to the right of Fence 4, like parallel to it) and heading toward???? Where? I saw the water, (I was fine if it was water) I even saw the bank. I thought the bank was the option. I was like yeah no problem. Then I walked around the bank and saw this. I had already started texting Emily in a panic a bit. But then I was like WE CAN'T DO THIS My horse is not going to jump either of those.
There was a big ass log on top of the baby bank. And a wide ass spooky rock jump. Also, the only way to get to this jump was to run past it after 4 and go wide as can be then turn back to go over this jump. Umm okay? Starter?? I did start freaking by this time (Even more than before).. After Fence 5 you went up a hill to Fence 6. It looks scary as hell in person but not in the photos. The fence 6 was literally halfway up a hill. Remus (and mine too) fitness is not the best but I honestly figured we would NOT get past #5 so it would be a moot point.
After Fence 6 we meandered past a narrow lane by a spooky ass pond. At the time they had the pond hooked up to a pump that I had to crawl over to get to my next jump (they of course moved it by the time we went). But I was a bit worried about Remus going down this path. This is kind of when I got lost again. I looked all different ways in the field but could not see Fence 7. (I stood on my tiptoes and found it at the top of another hill. I actually saw the wagon wheels and not the jump but anyhoo I found it.) I stumbled up yet another hill to reach it. Whew. Had to stop and get my breath.
Fence 8 was another one that took me a second to find. But by following the natural line, I found it. You entered the main area again and popped over 8.
Fence 9 was a small table right by the water (there are three waters on this course. I would have rather done water any day of the week than a lot of this course). It was tiny but wide and also another narrow path.
Are you paying attention? I got lost in the middle of the main area. Yes I did. I could NOT find Fence 10. I finally found it way over to the right. And it was beefy. Big timber jump (OKAY not big but robust and sturdy and scary as f). AGAIN THE PHOTOS DO NOT SHOW THESE as I saw them the first time hahhaha.
So you went down by the water over 9 then had to cross a diagonal to find Fence 10. Okay. That is when I really lost my shit. Fence 11 (was a larger roll top) was at a crazy ass line from Fence 10. You jumped Fence 10 and Fence 11 was kind of a bending line straight ahead. BUT there was a small hillock right in between. I walked it a few times and was like I am going to either have to walk over this hill or go wide and line up from the left. There was no easy way to get to it straight really.
Fence 12 was anticlimatic. A cute tiny gate again with some filler. I was done walking the course the first time. Whew. NOTE: I walked it twice more before we rode. I was still not sure on Friday afternoon on where the hell I was going after Fence 3 to Fence 8. But figured Saturday was another day. My legs were killing me and I was tired!!
This course was pretty intense for starter. Only 12 jumps but several of them were at least BN sized or technicality, in my mind or at least the approaches were. Some of BN looked easier to me. I know I can't believe I am saying that. Except for the drop into water for BN I think I may have been able to do it. Also it was LONG for us. Like BN meandered a tiny bit farther into the woods but otherwise it was long for only 12 jumps. There was lots of room to gallop (IF you had a horse that galloped, alas I don't). Emily talked me down a bit off the ledge (Thanks Emily) and I returned to the trailer to take Remus to get settled at the fairgrounds. He was VERY glad to get off the trailer. I met a mom and her 16 year old daughter at the fairgrounds and made new friends and was very glad to be done for the day. Whew.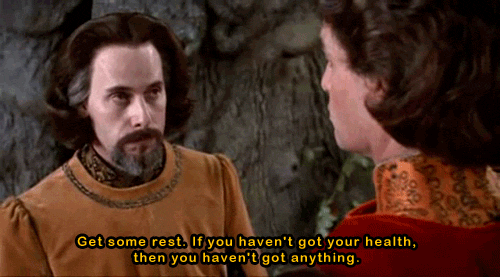 After getting Remus settled and walking him around (he was VERY UP at the fairgrounds), I settled him in his stall (my new friends were going to be there a bit longer and even sent me a photo of him later that night) and I went to check in my hotel. What a day!
Are you still with me? More to come!!