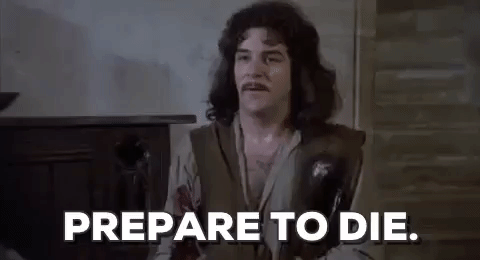 So I got up early Saturday, checked out of my hotel (grabbing some coffee first) and then tried to stop at both Dunkin and Starbucks for an iced coffee. Dunkin was not open at all and Starbucks' computers were down. Not an auspicious start to the day. Once I got to the Fairgrounds I found Remus waiting for his breakfast and not too dirty. That was a win. Of course then my pitchfork broke. Luckily my new friends had one that I could borrow. I felt bad for that pitchfork, I think I had had it for like 10 years…hahahah.
I got to the show grounds and me and the 16 year old went to walk our courses again. After walking it twice more I felt better directionally but not confident at all. Got back to the trailer and got Remus out to let him chill a bit and eat grass. I had plenty of time before my dressage time. But then I started looking for my keys. I had had them that morning and could NOT find them anywhere in my truck. I even called the gas station to make sure they didnt have them (they did not). Finally after everything I went back and started digging under the passenger seat. About fifteen minutes later I heard a tinkling and found my keys, NO CLUE how they got over there. ANYWAY I now had about an hour to get ready. That hour went fast and I ended up having like ten minutes to warm up. Remus was being good but it was windy as can be and the tents over by the sign up area were blowing like crazy so he was a bit looky as Remus can be. I had like five more minutes to canter him both ways and they called me in. He cantered both ways nicely in warmup at least.
So I had put on my new boots. They are needing breaking in but the first thing I noticed was my stirrups seemed a lot shorter with the new boots. Oh okay this should be fun. We went in and did our thing. We didn't have a great test, he even kicked out a bit on the right lead as he tried to break at the canter but he went into both ways of the canter with not a lot of fuss. I was pretty pleased with him even though on the right side he was still looky at the tents so was a bit counter-bended but overall pretty good for not doing a dressage test in a year (and having a limited warmup).
The judge chatted with me a bit and told me he was a lovely horse (why thank you, I think so too) and how cute he is. We got an 8 for our halt at the end (Wow) and anywhere from a 5 from when he kicked out a bit to 6-7s throughout. Not our best score but again for being rusty it could have been worse! Whatever, at least that part was OVER. Thank goodness! I had about an hour and half to rest between dressage and stadium. I took him back and took his bridle off and tied him to the trailer and then removed his saddle so he could snooze. He hadn't even broken a sweat it was so nice out. We ended up with a 36.1 which is not the worst we have had. There were 40s in our division so I felt pretty good and saw that we were in 4th place. We got third last year at this event.
I sat there in the shade while he snoozed and ate hay (yes he was eating out of the tote I had hay in it was easier than the haynet he said!). I started to slowly get ready by putting saddle back on him and breastplate. And decided to eff it and put a tshirt over my show shirt that I used in dressage rather than changing. I had a very pretty navy and green pad bought from Holly and I used that so think it all kind of looked okay but really didnt care. I wanted to vomit. I hadn't walked the stadium course (DUE TO LOOKING FOR KEYS) but kind of knew (I had taken photo of course map) it. Kind of.
Finished tacking him up, got my vest on, got on him, and walked about ten feet where someone walked by coming back from CC with their medical armband on. SHIT. They followed me back to my trailer and she had her friend go in my trailer and grab my armband (I KNEW where it was). Off we went again. I walked up to the ring and watched two people go then went and popped over a single cross rail and went back to wait. They were moving fast so I knew I was going soon. I feel like vomiting typing this even 4 days later. SO NERVOUS. The course was pretty easy actually. Like a big figure 8. They called me in and off we went.
The first jump was a bit in the shadows and was just a vertical of white poles. Remus tapped the top rail of that and just like that we had 4 faults. GRHHH. We never get rails anymore so I think Remus was PISSED he hadn't cleared it. He literally overjumped every other jump (In fact one oxer was WIDE as hell and he almost threw me out of the saddle when he cleared that). So we finished on the one rail. Not horrible but we were in fourth after dressage and now probably would not finish in the ribbons (or so I thought!). Oh well. I literally thought in my head maybe I will just scratch from Cross Country, even the stadium course was beefy and set at max. Then I was like well we can always retire if it gets to be too much.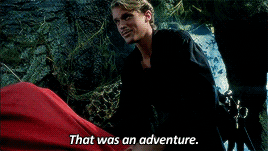 I exited the ring and caught my breath and walked Remus in big loops. This show you go straight to CC after stadium but I was determined to go my time not a minute before (I had about 15 minutes between my time in stadium and then CC). I have learned to not rush over to it because if you get there early they will ask if you want to go. Remus and I need recovery time. This worked out perfectly. After us moving around a bit on a loose rein we moseyed over to the start box. And that will be enough for today…
I TOLD YOU THIS WAS GOING TO BE A LOT OF POSTS! HA