Sunday was Jumping day! I was hauling by myself but still got there very early just to not make the mistake from the day before. I got to the barn and my horse was DISGUSTING (covered in dark dried mud). I literally loaded him like that deciding to groom him there.
The weather was glorious again and again after figuring out where to park, I got to watch a group ahead of me do some cross country jumping.
The way the jumping part of the clinic went was like this: Stadium in the arena for most of the time but then if we had time we could also go into the field for some quick cross country schooling.
My group was a mixed group. We had me and Remus, then a younger girl Juliana who I had ridden with before on this cute paint horse (older like Remus), then we had a new person that I hadn't known before (Beverly on her lovely one-eyed OTTB mare), and then Jade a young beginner rider on an older dun QH, then Mckinley on her mustang Magnum who was 4 years old (She had gotten him from the wild as a youngster). So a mixed group for sure but we had so much fun.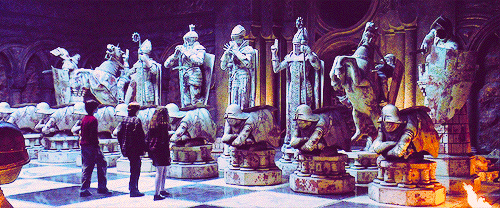 Hilda really is amazing and not only managed to direct all of us on how to do the exercises she had set up but she also was able to raise the jumps later for some of us (cough cough, me and Juliana). I have to also shout out to our jump crew, Leigh was riding in the next lesson and the person helping her was in the other earlier lesson and then Mckinley's dad (I think). Thank you guys. They ran their feet off! I felt bad watching them running around but then I would have to go and do my turn and then it was oh shit here I go again.
We started with a simple pole exercise. Literally an oval with a pole on the ground in the middle of the ring and one on the far ends. Then there were four poles (Which became jumps later) in a figure 8 pattern.
We started with trotting over the end poles and the middle pole as a figure eight. If we miffed the pole we had to go again. let's just say we miffed the poles. A LOT. Oh Remus. He hates the poles set single on the ground and SO DO I!
Finally we got to do the flat poles on the outside corners. I think Hilda just gave up on us doing it correctly at the trot. OH and then we had to canter the damn flat poles on the ground. Sigh. Meanwhile the other people were going as well at certain times. So we had some rest time and also got to watch some cute horses go over the poles better than we were. Even the mustang, Magnum was so stinking cute over them (ohhh what is that, oops tuck legs and over we go). Then we had to canter it all like I said. Ummm not easy.
Hilda got me really using my left leg and left indirect rein to get REMUS OFF HIS DAMN BULGING SHOULDER. It was so hard. We continued to mess up on the pole on the ground but now they had raised the figure 8s to cross rails/small verticals so we could do that better but jeez those jumps came up fast. It was really a lot to take in.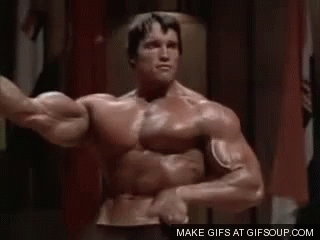 Once Hilda made me realize how we were cheating by cutting in, our direction toward the jumps got sharper and we got better at it though we still messed up the poles. THEN THEY RAISED THE JUMPS AGAIN for Juliana and me. One vertical looked huge. I yelped looking at it. They of course made me go first. We messed up the pole on the ground another million times (okay maybe five times) then Hilda said do the jumps. SO I did. And I skipped the second set of poles on ground because we were so excited to do ALL the jumps. She called me on it and then made me do the poles again. BUT WE NAILED IT FINALLY. OMG My abs still hurt four days later. That horse made me work for every bit of it. But we got to rest then. The rest of the group were done now and Juliana got her own brand of hell by having to do some no stirrups for Hilda before being allowed to jump.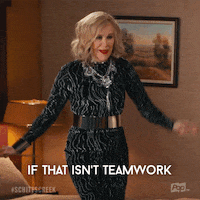 Then we grabbed our stuff and headed out to the cross country field. We were all a bit tired by then (horses and people) but the ones that had the greener horses started with (YOU GUESSED IT) a pole on the ground. But they all were grinning like crazy by the time they trotted over the pole, then cantered, then cantered down to the straw bales and over a small log. Then it was Juliana and my turn. Hilda set up a little course for us and it was nothing fancy. But at the end of our lesson as she said is not the time to start a fight so we need to just jump over the little things and call it a day. And we did! We went over the straw bales over to trot down the downhill slant to some logs then around the field to pop over a couple more small jumps. It was glorious.
Hilda asked me when we were done if we were doing BN now. I laughed and said my horse has done it but I have not. She said there is no reason you two can't do that. She said that we are a great pair together. My heart swelled as I untacked my wonderful, fat, older buckskin gelding. If I could clone him I would. It was a wonderful wonderful weekend full of amazing instruction. I wish she came monthly honestly I would love to ride with her more. She just is such a positive experience and makes you feel like you could well….jump anything. I highly recommend anyone who can take a lesson with her to do so. It is just the best.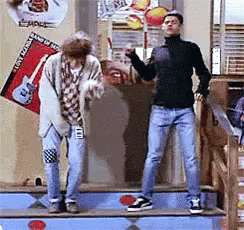 On Monday I literally felt like I had a hangover. But it was so much fun and so worth it. When you come out of a clinic excited and inspired you know it was worth any amount of money to feel that way!! Onward and upward!!
What was one of the best clinics you have partaked in that made you feel so inspired? Tell us all so we can keep notes on who we should ride with if we get the chance.