So I pushed publish but it didnt publish so alas it is not Luna Monday but actually Luna Tuesday which does not have the same ring. I also wondered how NO One responded how cute these guys were so now I have my answer HA!

SO I had a nice lesson with Remus yesterday (which was Sunday not yesterday now, sigh) (after working a virtual conference on Saturday that exhausted me LOL) where we had a breakthrough using Hilda's tap method with trotting that transferred to his canter departures being sharper than ever. Then Jenna had me spiraling at the left lead canter, then doing a mini hand gallop to a jump (or two). We finally GOT it even though it took a bit but meanwhile Remus is moving fantastic off his rear end lately and is so much fun to do this stuff with. Leg yielding as you spiral in the canter, sure why not. He really was a great ride yesterday and I had a ball riding with Jenna. I am trying to schedule two lessons this week so MAYBE I will get some media next time?
Anyhoo I have no media at all of Remus, because I suck.
So enjoy a Luna Monday instead. She is so photogenic (and Kris, Jack's owner keeps me in lots of photos and videos often so it is great). And Luna is keeping up with the height of the warmblood gelding with her as well. Growth spurts anyone?? HA! Enjoy!


I wish she was outside my back door but also am enjoying she has a playmate at the current barn. I am really getting excited about her though as she is a lovely mover and she is so agile it scares me a bit. And she herself is not scared of anything. I hope I am capable of riding this horse in a few years! HA.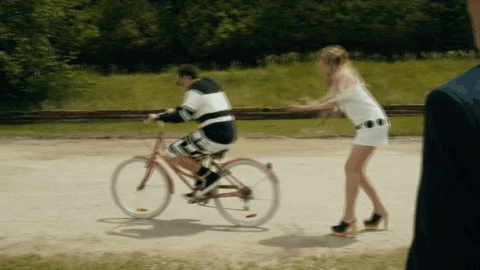 Happy Monday!! ahem HAPPY TUESDAY. I am a mess 🙂