So first off, WordPress is having a moment of stubbornessand will not let me alter my placeholder title for this blog post. Literally I have tried everything but standing on my head. So if you wonder why the title is so sparse, now you know! It lets me edit everything else just not up there. ANYHOO! Technology, you just can't win sometimes!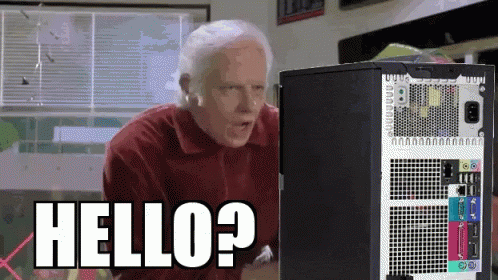 I had a great flat lesson Thursday with Jen at Trinity but I had been going cross country schooling this weekend with a local eventing trainer I wanted to lesson for months now. Saturday ended up being so cold (as in the 40s) and windy as hell so they didn't haul out and I had already passed due to Dad still not at a 100 percent and not wanting to leave Mark to babysit all day. So on Sunday I did hook up and went and rode with Macy. And had a blast. My abs and legs are KILLING ME TODAY. It was a fun but tough lesson and oh boy I need to up my fitness goals (as does Remus) to ride with her more.
We hauled to their farm which is adorable with a gorgeous ring. I have serious envy of them. The place is so nice. Remus was very chill and grazed while I tacked up. I then walked down to the ring. The ring is a bit lower than where I was parked so it is kind of an illusion on how big it is. It looks smaller.
Once down there Macy asked what we wanted to work on and I said I wanted to work on getting Remus more responsive and not worry about height or amount of jumps. So she first set up some poles to go over after I warmed up. They laughed at Remus with his hunter impersonation while warming up on the buckle. Wild horse. So wild. Then we started over the poles. Right away she called me on the fact I was not going to the center (hey I am nothing if not consistent on screwing up! HA). So we worked on that and have to say we started really getting the center of the poles. Then she raised the last pole up to a small vertical and we trotted the poles and went over the jump. Not only did we not die but she kept raising it and Remus was great to it each time. We essentially did a figure-8 and used that as the center. It was really hard but really fun too.
Spoiler: I am very tired and sore today! He got a bit slow (ab pain is a thing today no matter what I do and my knees are positively creaking today!) as she really got after us to get the move button installed. IT IS HARD TO GET YOUR HORSE MOVING. Esp a fat quarter horse on a nice day when he hasn't been clipped yet. We then moved over to a simple pole jump in front of a cross rail that was really a vertical in disguise.
She also insisted we gallop (Okay, stop laughing I told her immediately we do NOT GALLOP but we can try to go a bit faster maybe) around the long sides then slow up on the turn to the jumps. We did a few of those and while not brilliant it was good. Then I shouted at Kim, Macy's mother to come down and video. (I let a few f bombs out at Remus luckily I didn't offend anyone I dont think)! So she came down to video. SO I GOT MEDIA. YAY
Is it pretty? Nope. But how stinking cute is my fat buckskin? I was literally dripping with sweat when we were done but had a mile long grin. SO MUCH FUN. I will be back. I think (hope) I made them laugh a lot since I pretty much have no inner monologue.

And so yes, we did a different thing and we got media to celebrate it. YAY! OH and my horse almost dumped me as I was walking out of the ring. The sprinkler went off behind us and as you know sprinklers hunt fat buckskins. I literally ended up on his butt and had to shimmy back to get back in the saddle. Luckily he only leaped once forward and did not zig or zag or I would have ended a great lesson on my ass in the dirt (at least the footing looked soft) HA. This horse is NEVER boring. EVER.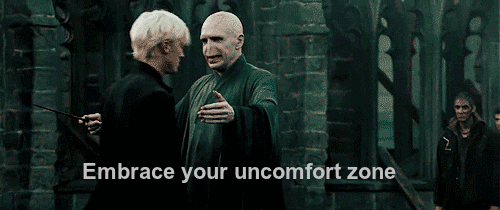 The weather is really glorious while cold on Sat it was almost 60 yesterday and supposed to nice the next few days then drop to the 50s. We never ever get much Fall weather so I am loving it!! Leaves are popping too. How was your weekend? Did you ride and laugh so much your abs hurt? Just me?