Sorry for the bad mood that is enveloping this blog lately. I hope things will change soon! Tennessee is still in a hot phase. It was 95 yesterday. I had a headache since FRIDAY all weekend long which sucks. The sun made the headache worse too. UGH. Today I still have one and today it is still hot (going to be 90's today) but there is light (or coolness) at the end of this hot as fire tunnel. The forecast by Thursday shows 60's days and 40's nights? Excuse me? 40's? I don't think so.  We shall see. I think Tate was telling me something with his spurt of winter hair (He looks positively Thelwellian now!).
Some good things did happen this weekend. We finally bought a new bed. Our bed is old and lumpy and sunken and I have not been sleeping well for a while now. I am hoping the new bed will help. We actually got on the cool foam wagon so ugh it was a lot of money but if it helps us sleep better I am all for it.  It gets delivered on Tuesday  (as in TOMORROW) so I am even happier about that. One more night on a lumpy mattress!
I also bought a headlamp finally this weekend. I have a hard time handling two dogs to go outside at night (they are not allowed loose at night at all so they both are on leashes) with a flashlight. Plus I knew I was going to have to start feeding in the dark at night soon in the barn. So I went to Lowe's and bought a not very expensive one. AND I LOVE it. I may look like a dork wearing it but no one can see me that far off the road and it helps. Now for cold weather to come to kill or at least negate some of the gnats and mosquitoes that flock to my headlamp and we will be set.  I went out Sunday evening after dark to check horses and give a couple carrots out and I love how it lights the way out there. Our property is very spooky at night so it is definitely helping me a bit braver!
I need to hound my farrier today. He is back now and I need Tate's feet done stat (his feet are a MESS) and Remus needs a damn shoe put on (and trim etc). I never did find the other shoe but whatever I need to ride THIS WEEK. I sent in my entry for the CT on the 27th of October and I am going away next week. HA I am an idiot. But I signed up for Green as Grass and then for the cross country schooling….so I can do a walk trot dressage test and jump small baby jumps for the CT and then school the bigger stuff if it is not too hot on the cross country course later. About the only way to push me is for me to pay out the money ahead. So I sent it on Friday. Gulp.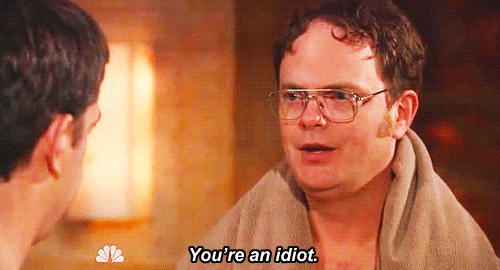 I have to pull his mane sometime and actually get on the beast. And a thousand other things but what the hell they say these are very low key events. I sure hope so! HA
Anyway onto Remus making me laugh. I have tried and tried to get him on video but he knew I was watching and would not do it.  The mornings are dark so it takes a while to get out there I wait for it to be a bit light out and sure enough the halter is laying in the middle of the aisle and Remus is standing there with an innocent look, who me? Not me. YES YOU. He does the same in the evening too.
I literally took about 10 videos yesterday before feeding and almost all of them are just like the two below. He knew I had my camera he was not going to do it on cue. NO, not Remus.
False Alarm # 1
False Alarm # 2
If you watched every one of the false alarm videos you will see this. He looks to the left, he either backs up or considers sticking his hoof out and then he turns to the halter. EVERY TIME. And I knew he wanted to grab it. And then FINALLY I GOT IT. What a brat.
Remus wanted me to shout at him and when I didn't he just dropped it. HA. But anything I leave by the door he will toss into the aisle if he feels like he isn't getting fed fast enough. I guess I should be thankful he doesn't chew on them or pull it in the stall to ruin it there.
Anyone else having a Moaning Myrtle type of Monday? Did everyone have a good weekend? Was the weather better where you were? Is anyone having Fall-like weather right now?? Can you send me a sample of that?? Thanks!