What a week/weekend. Schnauzer Sunday once again dropped off the radar due to the business that is life. Life could slow down an eensy bit, thanks.
This slideshow requires JavaScript.
New Orleans was a flying visit but all went well. They put me on the 27th floor at the Hilton and I was literally eye level to the Harrah's sign all night long which was fun (if you don't mind blinking lights illuminating your window all night). Also I was very glad the bed was on the other side of the room or I would have had to sleep in the tub. I do NOT like heights. HA I drove back from New Orleans on Friday and got in around 3 pm. I promptly took a nap and that was the only downtime from our weekend! Whew. Busy busy busy.
Hot as balls though all weekend so no riding was done. My life right now consists on catering to Remus's every need and making sure he is not out too long with the damn bugs. They are so much better (the horseflies) but still bad at times. Not as many but still even one can sting and leave bumps (See case study above, this is from overnight!!). Remus is up from about 7:30 am now until about 4 or 5 then I wrap him in his fly sheet and turn him out front for 2 hours or so if we are lucky. The flies come in droves right at dusk. Then he is tucked back into his stall in front of his fans (yes plural, fans) until dark when I open the doors and he can go out and in at night in the smaller field. Poor Remus. Mark managed to keep him alive while I was gone, though he did text me once and say he doesn't think the Triple Crown winner is kept so well (ha, first I am shocked Mark even knows what the Triple Crown is and second, snarky husband is hilarious).
On Sunday, Mark mulched and put stones down part of the front area of our house which in the humidty may have felt like we were building Rome or something. Seriously at 7 am the humidity was a layer of sweat just walking outside. ICK. I meanwhile did get most of the grass cut on tractor. It was just a crazy busy weekend. BUT THE MOST IMPORTANT THING that happened. IS that we bought a new truck. And it is not a Dodge. After all my searching and hounding the local Dodge dealer, drum roll please.
We bought a Chevrolet. Yeah I didn't see that one coming.  HA! I have to back up to Saturday morning when I told Mark we at least needed to go look at trucks. My emission light came back on on my Honda this week and I was about fit to be tied. I know Mark would rather have all his teeth removed without sedation than go to a dealer but suck it up buttercup, I said.  So he mentioned he had points on his GM card so maybe we could look at Chevy and I said, ehh okay but they are really really more money than I want to spend.  Yeah you get where  I am going with this?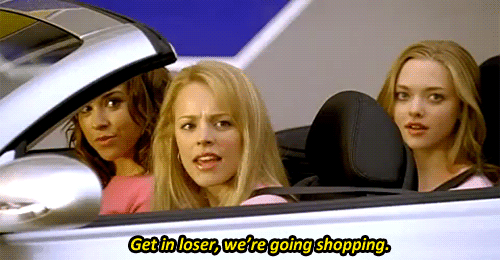 So we went to the nearby dealer in the next town over (first having a great breakfast on the way).  JUST TO LOOK.  Seriously, we knew we were just looking so we stopped in the Ridgeline at Home Depot and loaded it up with bags of mulch and stone. Yeah, we were just looking. They had one Silverado on the lot that was not priced too high (i.e. that I would even look at) with all the things I wanted. We went ahead and drove it and it drove really well. It was a double cab not a crew cab (So the backseat is not that big) but it is doable for people to sit back there. Most times it will be the dogs back there…so it probably is fine. It had the tow package, it even had a remote start ,and more bells and whistles than I will ever need.
As we pulled into the dealer my D light on my console in the Ridgeline started PULSING ON AND ON (I shit you not I about broke down in tears right there). I turned it off and on and it stopped. And then we got out to look. This Silverado was the only one on the lot with the old style not the new style (which I am not as much of a fan of). It has the trailer brakes built in and the wiring done for the hitch for both a boat and a trailer. The inside was very comfy (no more leather but in Tennessee my ass sticks to leather anyway). Mark was like (I think he really didn't want to go anywhere else), let's get them to appraise the Honda.
I told Mark we would walk if they didn't offer us much for it (I would not have given you five bucks for it right then but still). He agreed and we waited. And did I mention it was the last day of the month. So the sales guy came back and offered us a skimpy amount for the Honda, mentioning the emission light, etc. And I was ready to walk. He then proceeded to give us another offer for said Honda if we bought right then. I still wasn't ready to sign but then he went through the incentives. And by the time he was done we were getting a 46k truck for about 10k less than we paid for our 6 cylinder Honda Ridgeline in 2013. I do think my eyes may have bugged out even. Mark looked at me and was like it is up to you. So we bought it. Gulp.
HOWEVER we still had to go home to unload mulch and stone and I had to clean the Honda out (MY FREAKING RIDING BOOTS WERE STILL IN THERE HAHA). Maybe I need to upgrade and get a new trailer now with a dressing room? (Mark stop reading if you are reading!).
Is it a perfect truck we bought? Nope. If I had what I call the perfect truck, it would have the bigger back seat. But the price was so excellent I had to think about it and make sacrifices and adjust what we really needed. Sure I would have loved a big crew cab with a bunch of extra shit added in. I didn't want that payment though. But this truck has a lot of stuff included. It will pull whatever I have now or in the future. It will haul us and the dogs around in comfort. It is a very nice truck. The Dodge I was looking at had the same kind of cab so I wasn't really winning by going to Dodge. And that demo Dodge truck, the loan would have been about 8k more than what we financed. SOOOOOO we now own a Silverado. Ain't life a kick in the pants? I felt emotional getting rid of the Ridgeline but knew we were going down a path with endless dollars thrown at it just to get it back to using condition.
So welcome Edward 2.0 to the clan! When we were buying it, I remarked that the brown color sparkles just like the blue did on my Ridgeline. I love the dark brown color but it looks black in some photos. I look forward to towing with this beast!
Did anyone else go slightly batty spending money this weekend?? No, just me? HA!