This was the sky yesterday morning when I went out to feed. How amazing is that sky color?? Nature can be a showoff at times!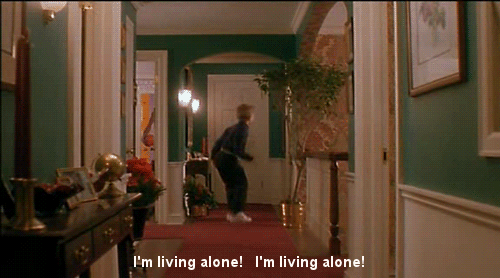 So it feels very weird I have to say. Not having horses outside to feed this morning. Odd feeling. But I took Remus to Trinity yesterday and had a quick lesson before leaving him there.
When I loaded Remus yesterday Caz was outside the gate screaming at Remus in the trailer and I was kind of thinking what if Remus doesnt load? I was on my own. It could happen right? Nope, he just walked right in and then was trembling. I think he was excited to go somewhere but also didn't want to leave his punching bag, I mean Caz (Remus bullies him sooo bad LOL). But as they screamed at each other I did what I do best and GUNNED IT OUT OF THE DRIVEWAY. Ha. Caz was eating carrots in his bucket that I had tossed in and had plenty of hay and I  would deal with him later (He was going back home to his normal field later that day).
Once on the road I thought Remus would be moving about and being a pill but he settled well and off we went toward the farm. Once there I unloaded and tried to groom the filthy mud monster. OMG he was so dirty on his legs and mane (luckily he had a sheet on so his body was not too bad. BUT UGH). So I apologized to my trainer once I was on and in the ring. Like so dirty. But I do have a wash rack I can use now (evil laugh and plans for weekend!).
The lesson was a lot of talking as we discussed Remus and his stay there but it was a good lesson. We had some really nice trot and canter work (who is this buckskin and what have you done with Remus?). He is carrying himself so much better at the trot and canter and that helps me ride a bit better (though I am still the screwup in this pairing). We then popped over a couple jumps which Remus was like I can't lift my front legs. And can't go forward. We then tried again and I got after him and stopped locking my knees and made him MOVE THE EFF FORWARD and finished nicely proving that yes he can jump when he wants to. Oh Remus. But we rode on our own in the ring (first time for a private) and while looky he was so quiet and good, it was a nice ride and one where I can say wow I am pretty lucky to have this horse. (Not always the feeling).
So then I found his stall and then proceeded to unload his stuff. I only took a sheet and a 100 gram for now since next week while cold won't be too bad. His Smartpaks. His bridle (I quickly swapped his bit to the Kalvacade as no way was I leaving my Eponia bridle, my precious). I will bring my saddle when I ride but they said they would find a space for it if I want to leave it. Everyone is being so nice and so flexible there. And a few of the ladies I ride with were so excited when they saw I was leaving Remus there.
Remus will be on single turnout this week into next until we see how he settles then he can go into a small group turnout. It felt very odd not seeing him last night or this morning though. I am waiting for his new Smartpaks to be delivered (today) and probably will go see him today and maybe ride tomorrow. LIKE I love having my horse at home but I also love that I have a wash rack. And a ring. And other people to ride with at my disposal now. And I travel to DE next weekend so hopefully he fits in great and stays at least through December. Because it would be nice not to worry as much. He was snoozing in his stall when I left. That horse never settles anywhere (kidding, I kid).
Even better news is that their farrier will reset his shoes next week for me AND the chiropractor (from TX no less) is scheduled for next week so Remus is on that list as well! YAY. I have been wanting him checked out to see if he is out of whack so the timing is great.


I got home and Caz was still calling for Remus but eating hay. Since I hadn't eaten (and was STARVING) I ran inside to eat something and get on work email so I could catch up and figured I would walk Caz back home later. He was not unhappy though he was whinnying.
About an hour later I walked out and saw my trailer was still hooked up and went..hmmm instead of a half mile walk, maybe?? Now Caz has been loaded in a stock trailer the last few years but he had a slant load big rig he was loaded in before so I was let's see. Caz (such a GOOD boy) walked right on (Though I had to lead him on and scoot around to close him up, not a self loader but still a good boy)! So I drove him home pulled into the driveway and unloaded him while his three old buddies did their best airs above the grounds in the field to welcome him home. Once he was in the field they ran and ran and ran. And leaped. And I stood and watched them without even thinking taking any photos. Oops. For 28, 23, 20, and 17 years old they were amazing how much they ran. I did ask if I can borrow Caz again once Remus is back. And was told yes. I do miss both the boys I have to say.
So that is how I only have an empty barn today. Home alone. (Though I still have the dogs and cat and fish and so on to take care of). So not too boring here, still. Happy Friday and happy weekend to all!