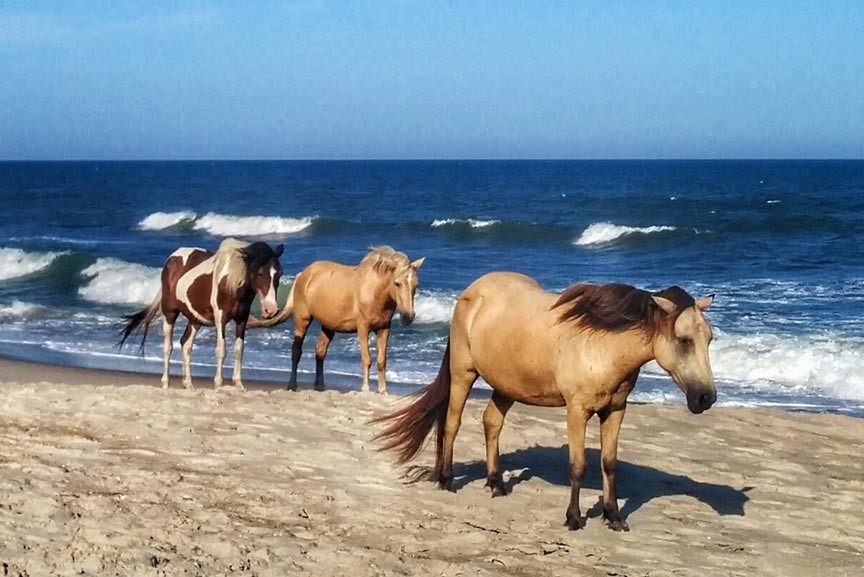 I came up with a fun Friday blog post! I had the Bliss/Loxley fitter out yesterday but that will take some time to compose that blog post so I figured let's do a fun one for now.
So I grew up on the Eastern Shore of Virginia (map above because most people have no clue where the eff this is unless they have been there or driven through there). Meaning I grew up within easy driving distance of Assateague Island. SO I grew up with the Chincoteague ponies. We had a few growing up where I rode and they were mostly snotty shits but still SO DAMN CUTE. They actually filmed Misty the movie at my mom's boss's cottage. So I grew up always kind of wanting one even if they are shits and also ponies!  I worked for a vet who vaccinated them for a while and so on in the 90s and that was cool as crap (I did the paperwork so no wild pony handling for me)!
So this year the first year in like forever (due to Covid-19, the last time they canceled was because of WWII!) they cancelled the Chincoteague Carnival and the Pony Penning (well I guess they will round them up but they won't allow spectators.  You have five days to go pick up your pony, more info on the link). So the auction is online. Which is so much fun. It is like looking in a candy shop when you are a diabetic. HA.
But I thought. Let's go shopping, shall we? I am going to link the auction (Also enabling anyone who wants to to actually BUY a pony HA I can enable others till the cows come home….) and let's choose which ones we would buy (you can choose three or a dozen I don't really care!).
Now please realize the prices of these through the last twenty years have skyrocketed. I remember a kid saving up like 600 bucks for one one year and someone actually chipping in on the day of the sale to help her buy one for like 1000 dollars. And that is a cheap one. It is amazing how much they have gone for in the last few years it is crazy. BUT this is why the Chincoteague Fire Company is one of the most well-off Fire Company in the USA. These saltwater cowboys know how to market and make money! Here are a few numbers from the last two years alone. I put the high bid in bold and in italics. Yeah….look at that. For a wild pony that grew up in a marsh! HAHAHAH
2019 – 57 ponies sold, average cost $4,767 (Record), high bid $17,500, low bid $1,400, total sales $271,700 (Record)
2018 – 53 ponies sold (including 10 buybacks which sold for $93,100), average cost $4,309, high bid $20,000, low bid $1,000, total sales $228,400.
But since we are just playing pretend. Let's just pick a few…I used to buy raffle tickets each year thinking I might win one. I think my parents were very glad I did not win one!!
So which ones would you choose?? Mine are below! 🙂
LOT 17: Bay Pinto Filly I mean LOOK at her. HOW adorable is she??
LOT 48: Black Filly She has blue eyes! What a cutie right?
LOT 64: Bay Pinto Colt His face is so adorable. And his markings.
Okay I found about five others I wouldn't say no to. So stinking cute. So let me know which ones you all pick 🙂 Enjoy! I can't believe how many buckskins they have as well….
Happy Fourth of July to all of us in USA. I hope the fireworks are not too bad wherever you are (Tennessee is a BIG deal with fireworks, rolling eyes). I have no idea why people are so into them?? I never really cared for them. My dogs are fine with them but I am sure the donkeys will not like them at all.